The Avasant Digital Youth Employment Initiative trains disadvantaged youth in emerging economies in demand-driven technology, customer service, communications and soft skills for succeeding in a corporate work environment.
Over 90% of trainees secure sustainable Level 1 employment with Global Service providers within two months of graduation. AF partners with local organizations across the geographies where we have on going initiatives including tertiary education Institutions such University of Technology in Jamaica, University of Guyana and University of the Bahamas, and government entities such national Industry agencies, chamber of commerce, Innovation and Technology national agencies, as well as local GSS groups to ensure that instruction is customized to each region's cultural and economic environments.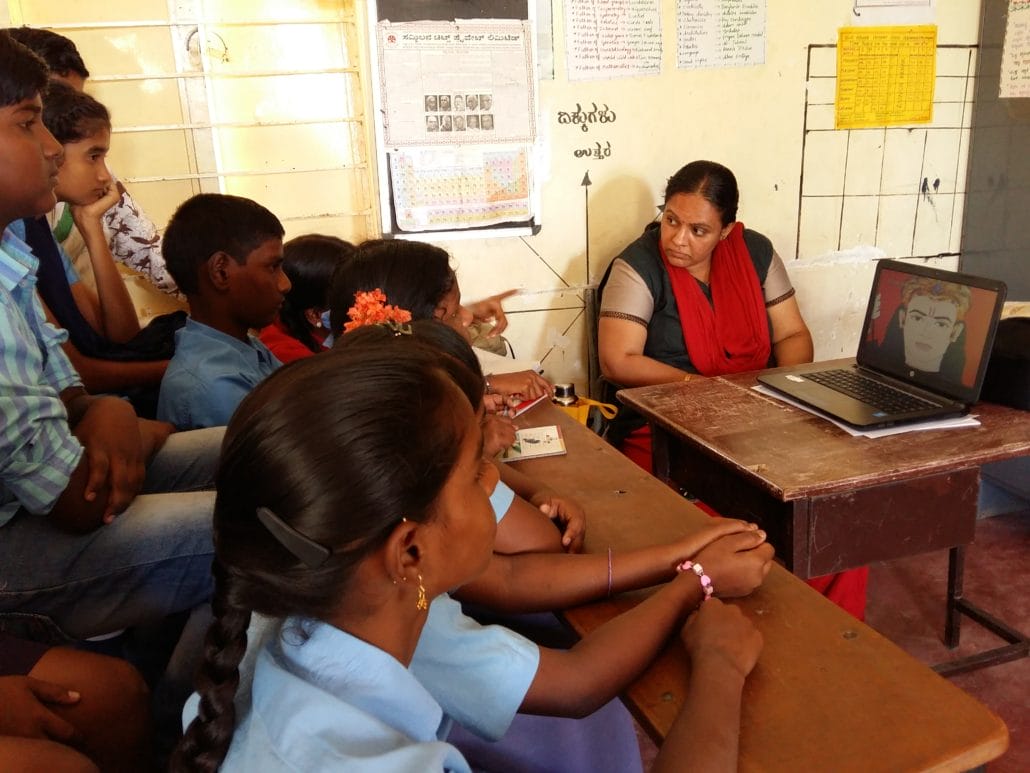 Avasant Foundation also –
offers career mentorship in STEM, digital employment and entrepreneurship skills.
provides free online learning in partnership with tech companies such as Microsoft and Cisco.
supports teacher training in using technology in instruction.
supports American India Foundation's Digital Equalizer program improving instruction impacting 13,148 students and 223 teachers across close to 66 public schools in Bangalore, Odisha, and Dehli.
2022 DIGITAL YOUTH EMPLOYMENT GRADUATES
SATISFACTION SURVEY
"We ardently support Avasant foundation's mission of empowering the youth across the world. This harmoniously aligns with our focus in Jamaica to transform the tertiary and professional education system by making it more affordable and accessible to the youth. For the past few years, we have collaborated with Chitra and her team who have been relentlessly working with the impoverished communities and enable them to attain economic independence by working for many companies including HGS."
– Anand Birader, Country Director, HGS
AVASANT DIGITAL YOUTH EMPLOYMENT INITIATIVE –
STUDENT TESTIMONIES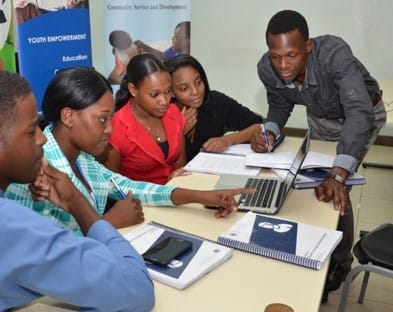 Ricardo Mclarty
AVASANT DIGITAL YOUTH EMPLOYMENT GRADUATE, KINGSTON, JAMAICA
"In June of 2016, I had the privilege of being selected along with a group of young people, to join the 3rd cohort of the Avasant Digital Youth Employment Initiative (ADYEI). Unemployed and frustrated, I was desperate for a lifeline, and I got it. Over the course of three weeks, we were blessed with as much professional knowledge as we could absorb. Civic and social responsibilities, BPO history and operation styles name only a few of the important issues that were covered. The program was aimed at developing our professionalism and employability, but not only did it surpass that, but also resulted in tremendous personal growth. Everyone left the program a changed individual. For myself, I was hell-bent on making the most of the opportunity and that was recognized from the start. I was taught basic leadership techniques to coach and develop not only those around me, but also myself. Issues that have always seemed abstract, were brought to my eyes and laid bare. By the time I graduated as the top performer, I was not only leagues more patriotic, but also exhibited true leadership qualities, exemplary professionalism and an aura of maturity. Though BPO training was the emphasis, we were adequately prepared to succeed in any line of work. I know not where I would be if I were not a part of ADYEI, however I know what I am now, thus I must credit a huge portion of my development to Avasant Foundation. I have changed for the better, taken a different approach at life and become far more aware. I've even identified the same changes in fellow Avasanters as well. Forever indebted to all the stakeholders involved, it is with gratitude and pride that wherever I go, I represent Avasant Foundation."
"I am Jefferson St Surin, I am 21 years old and I was born in Haiti. I like art, music, fashion and everything related to entertainment. After graduating from high school in June 2015, I wanted to take my independence and ease the burden of my aunt because she was the person who paid for my schooling since kindergarten in a country where education is very expensive. In October 2015, I was admitted to the Faculty of Human Sciences of the State University of Haiti to begin my studies in social communication. I was the 56th out of the 3000 enrolled while the faculty retained only 170. During the second session of my first year of college, I had the opportunity to participate in a training program in customer service that AVASANT FOUNDATION was introducing for the first time in Haiti. For four weeks, I learned a lot about the workings of the BPO world and customer service. At the end of this training I received my certificate and I was able to get my first formal job at Natcom SA, one of the biggest telecommunication companies in Haiti. I spent a year in the call center and because of my skills and my performances I could change department. Currently I am responsible for social networks in the marketing department and I realized my short-term dream of working and studying at the same time. AVASANT FOUNDATION has been one of the greatest experiences of my life and my life changed forever since. I am very grateful to have had this opportunity and I encourage young people of my age to take inspiration from my story so as not to lose hope and to look for opportunities and grab them."
Jefferson St Surin
AVASANT DIGITAL YOUTH EMPLOYMENT GRADUATE, HAITI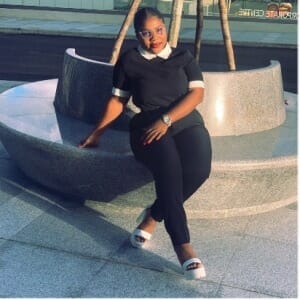 Kessia Fraser
GRADUATE OF THE FEBRUARY 2021 AVASANT DIGITAL SKILLS FOR YOUTH PROGRAM IN GUYANA.
You can never truly understand difficulties until you experience it first-hand. I had many dreams and aspirations for myself in high school, and I still do my best and work my hardest to attain them. Though the path has gravely lengthened due to financial short comings, I can safely say that there are persons out there that see your struggles and care enough to give you a hand on your journey.
I realized just how much of a toll hardship can take on your life and more specifically, the things you aspire to accomplish in life. At the end of my 5 high school years, I signed up to sit 13 CSEC subjects. Yes, it was astonishly expensive, but this is what I needed to at least gain recognition and stand a chance at a scholarship for my tertiary education. I received financial assistance from the government to pay for my subjects, but this only did so much. My mom still had to find an additional $50,000 GYD to complete the payment. At the time, she did not even have as much as $5,000 to assist. I was beyond devastated and upset. Was I not going to sit my examinations? At the time, I was scheduled to begin my oral exams on foreign languages. I thought, "should I even continue studying?" Two days before the commencement, my mom managed to borrow $50,000 GYD cash from a close friend. I hurried down to the bank and deposited the money to the council's account.
After my examinations, I was not chosen to participate in work studies and surprisingly enough, I also was not awarded the scholarship for my tertiary education, and I could not afford to pay per semester at the University. So, I did the next best thing, I enrolled for the CAPE certification program at the St. Stanislaus College. This was my second try at attaining a scholarship.
With this new venture, I had different, much more exhausting difficulties. I was out of high school and in Guyana, it is culture for us to attain jobs to support ourselves and parents.
I had no job and still depended on my parents to sustain me. This scenario replayed in my mind endlessly for months and it shattered each time because I knew the struggles we were facing and I wanted so badly to help.
With the encouragement from a friend of mine, I started a small business. I started doing hair and, at the time, the business supported my family. Juggling my studies and a part time job was the newest, hardest thing I had to do but I was happy despite how tired I was. I was able to help out.
An aunt of mine later sent me a flyer for Avasant Foundation's Digital Skills training scholarship in conjunction with the university of Guyana. The entrepreneurship aspect really sparked my interest, so I applied. I really needed to learn how to balance my time between my business and school. I was accepted for the scholarship opportunity and classes started shortly after. Mind you, I was still enrolled in my 2-year program at the St Stanislaus college. So, I was now balancing school, my business, and a training program.
If I've never known balance in my life, trust me… I learned it here!
The most captivating part of my experience with the training program was how encouraging each lecturer was, the presentations were so well thought out, and I learned a whole lot.
More specifically, resume writing and with this newfound knowledge, I was able to secure a full-time job at Teleperformance. I am beyond grateful to the Avasant Foundation!
I'm now able to support myself, my mom, and pay my university tuition partially since I'm now enrolled in the Medical Rehabilitation program at the university of Guyana.
Thank you, Avasant Foundation!