Small and Medium Enterprises (SMEs) are important contributors to economic development, particularly in emerging countries. SMEs account for most businesses worldwide and play a major role job creation. According to the World Bank, they represent about 90% of businesses and more than 50% of employment worldwide.
During the pandemic, many SMEs have been close to closure or have already been forced to exit the market. To build resilience against economic and natural disasters, business owners must adapt to changes in many areas: business landscape in the future, patterns of sales, distribution and consumer behavior, digitalization, electronic payments, among others.
AF proposed the introduction of Avasant Entrepreneurship Skills Training (AEST) based on countries specific training gaps and business owners' main constrains. AEST unveils essential tools to improve competitiveness, management, and adaptation to new market demands. Avasant Entrepreneurship Skills Training was conducted 100% online using Avasant Foundation Learning Platform. The training covers essential topics for business development such communication, entrepreneurship mindset, financing, and marketing.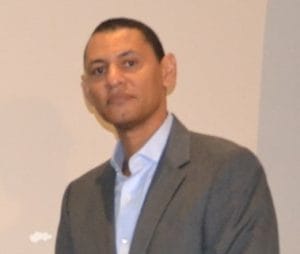 Michael Verch
PRESIDENT, AHTIC, HAITIAN ASSOCIATION FOR THE DEVELOPMENT OF INFORMATION & COMMUNICATION TECHNOLOGIES
"Avasant Foundation helps our youth gain valuable and world class knowledge necessary to become competitive in a global market."
"Avasant Foundation has been a key partner in impact sourcing for our company since we decided to invest in Jamaica as one of our key operating regions. Avasant Foundation's role in building income equality and community empowerment has been one that we value and continue to engage in as we scale to our target of multi-site investment in Jamaica."Recruiting talent is easy but recruiting talent where we have vested interest in the success of the cohort is meaningful. Our trainers engage by providing their services to Avasant Foundation and in return, we get to offer these candidates a chance to be part of our team VXI Jamaica. Our own training manager has shared her talents with four classes in the past, and our trainers just finished graduating one class a month ago. We believe it to be an immersive experience for our trainers to ensure that their passion to develop raw talent continues to be fueled by rendering community service.
"Chitra, Executive Director of Avasant Foundation, and her team has been proactive in ensuring the partnership works. They are organized and are able to deliver results benefiting our mutual goal of positive community impact. We recommend Avasant Foundation as a skills training partner to any corporation that would like to have a functional CSR, one that is not just a branding campaign, but one that has a direct impact to societies they operate in. We also recommend Avasant Foundation to receive grants that will enable them to expand their reach in developing talent globally. The foundation is transparent, engaged, and will deliver results as it has for VXI Jamaica for several years."
Kristine Bondoc
COUNTRY MANAGER, VXI