Avasant Brings Digital Singularity to LA's Brand New Porsche Experience Center
LOS ANGELES, CA, MARCH 7, 2017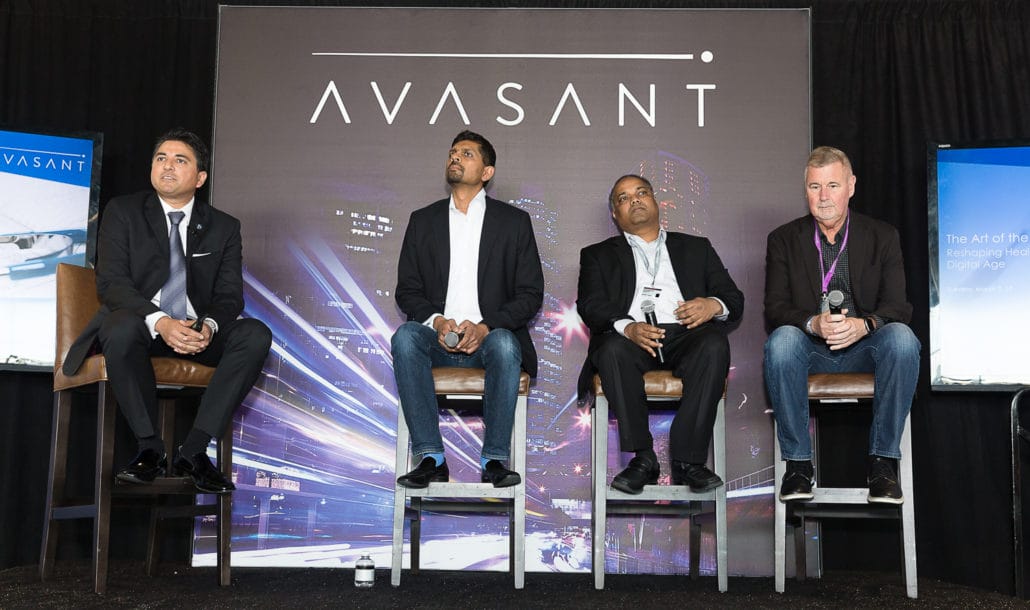 Global Management Consulting firm Avasant hosted its flagship annual conference, Empowering Beyond Summit 2017, at the brand new Porsche Experience Center in Los Angeles, CA. The event featured c-suite speakers from firms like Amazon, Mattel, Estee Lauder and Jack in the Box. Over 200 senior executives from major technology providers such as Cap Gemini, Cognizant, Dell (NTT Data), HCL, IBM, Infosys and TCS attended this sold-out event. This year's conference theme was "Digital Singularity: Where Technology & the Human Experience Converge." Opening keynote by Avasant CEO, Kevin S. Parikh, set the right tone with the concept of digital singularity, which is the convergence of machines, technology and human beings. Parikh noted, "Digital singularity is changing how we live, work and play. The advent of AI and automation does not mean the end of humanity, but rather the beginning of a new era to free human creativity and deliver opportunity for all." His talk focused on how the technology providers could help enable their client organizations to harness the power of digital singularity. Other key speakers from Amazon and Immersion shared their insights on how to leverage AI, IoT, and automation technologies to enrich the human experience. Many of Avasant's clients spoke about their enterprise transformation initiatives and how they had incorporated digital business solutions, keeping the future consumer in mind. Kevin Parikh also moderated a healthcare CXO panel. Panelists included Kal Patel, SVP Digital Health of Flextronics, Charles Podesta, CIO of UCI Health, and Shailesh Hajare, Data & Analytics Senior Director of McKesson. The panel discussion focused on how their companies are reshaping healthcare for the Digital Age. The afternoon session was bookended by two noteworthy keynotes, Rhonda Vetere, CTO of Estee Lauder, and Drew Martin, CIO of Jack in the Box. Rhonda spoke about blending digital and human elements, and Drew shared his experiences in blending innovation with operational excellence. In keeping with the theme of the event, guests had an opportunity to experience Porsche's most advanced technology by test driving their latest vehicles on a 53-acre track and racing playground. View photos and presentations from Empowering Beyond Summit 2017: 
https://avasant.com/events/empowering-beyond-summit-2017/
Watch a video recap of the event: 
http://hubs.ly/H07cLTP0
About Avasant
Avasant is a leading management consulting firm focused on translating the power of technology into realizable business strategies for the world's largest corporations. Specializing in digital and IT transformation, sourcing advisory, global strategy, and governance services, Avasant prides itself on delivering high-value engagements through industry-focused innovation and flexible client-based solutions. Our seasoned professionals have an average of 20 years of industry-honed expertise, having conducted 1000+ engagements in over 50 countries. Avasant's next generation consulting and advisory methods have made it the top-ranked firm in its class, with recognition from numerous organizations, including: Vault, NOA, IAOP, and Wall Street Journal. Avasant's engagement in the global market has inspired a strong commitment to community and purpose. Avasant Foundation supports technology and skill development programs to create employment opportunities for youth across Africa, Asia, the Caribbean and Latin America. For more information, visit
www.avasant.com
. Follow news, photos and video on Twitter at
www.twitter.com/avasant
, Facebook at
https://www.facebook.com/avasantllc
, and LinkedIn at
https://www.linkedin.com/company/avasant
.
Contact
Nicole Dulay Marketing Manager Avasant
nicole.dulay@avasant.com