Happy International Women's Day!

Dear Avasanters,
I am proud to celebrate with you all today, the innumerable achievements of women all around us, and their contributions in shaping our communities and building a brighter future for us all. At all levels and functions, the women at Avasant have been integral for our success, innovation and moving our business forward. Let us celebrate them, honor their accomplishments and the invaluable impact they make to our company each day. This International Women's Day let us reinforce the fact that everyone has a role to play in forging a more gender-balanced world. At Avasant, we will continue to champion a culture of diversity and inclusion and ensure that our employees have equitable opportunities to succeed as we strive to achieve a more gender-balanced and inclusive world. I am proud of the progress we have made towards gender diversity, increasing our female workforce by over 35% since the onset of a pandemic, with women now representing 44% of our global team. We are continuing investments to increase diversity in leadership and throughout our talent pipeline, creating opportunities through our Partner Pathways program to support, empower and grow our people as individuals and leaders.
I remain committed to cultivating the next generation of women leaders, through coaching, mentorship, and investing in leadership development initiatives to support the full participation of women in our business as leaders and in decision making. Through the Avasant Foundation, I will continue to actively support women and girls everywhere to unlock their fullest potential and achieve their dreams.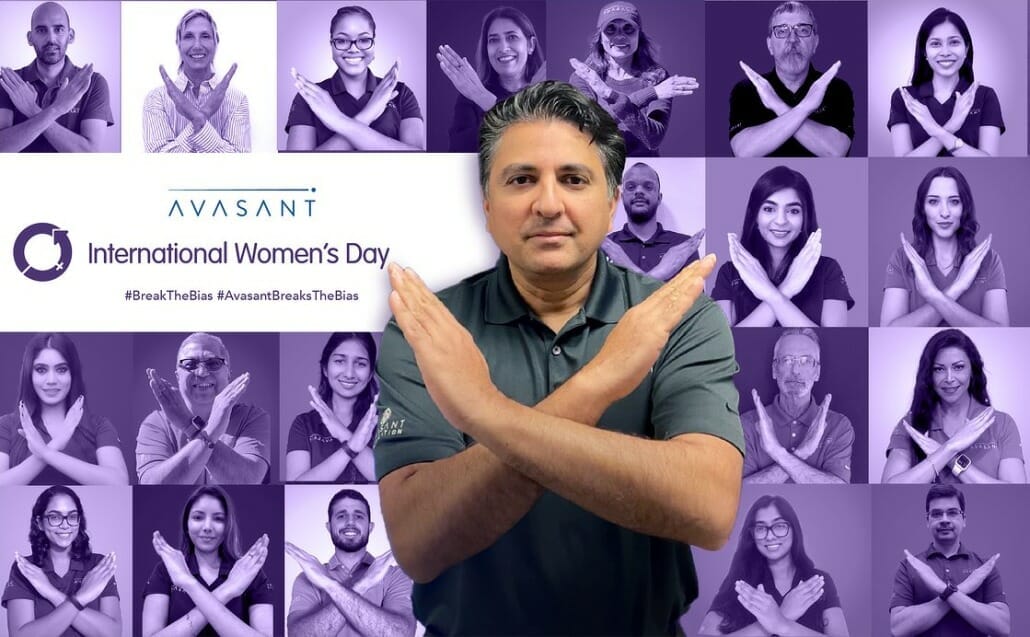 This year's theme for International Women's Day, #BreakTheBias, signals the urgency to challenge global stereotypes, eradicate discrimination and promote diversity. Avasant stands with the #BreakTheBias movement this International Women's Day in embracing diversity, equity, and inclusivity across the globe. International Women's Day 2022 is not only an opportunity to highlight the importance of gender equality, but to ensure that it is at the top of our global agenda.