Applied AI and Advanced Analytics Services 2020 RadarView™
Coming soon
Internet of Things Services 2020 RadarView™
Coming soon
Life Sciences Digital Services 2020-2021 RadarView™
Coming soon
RadarView™
To address the shift towards digital services that enable enterprise transformation, Avasant has developed a new barometer which reflects the true capability of service providers in this era of converged services.
Avasant's RadarView™ is an independent assessment that reflects the true capabilities of service providers, with a view of evaluating them as long-term partners for digitally evolving global organizations.
RadarView™ is based on our proprietary Digital Maturity Framework and is designed to gauge service providers on the factors that have emerged most critical to global organizations in our research. The framework encourages greater innovation and customer centricity that helps service providers align their digital efforts.
Why Avasant?
Avasant's heritage and extensive experience with multiple digital sourcing engagements bring several advantages to the assessment approach:
Wide client experience ranging from mid-size firms to Fortune 500 enterprises
Extensive experience in supporting digital services sourcing decisions
Best in class, industry-tested evaluation framework
Comprehensive, independent, and innovative
Methodology
The RadarView™ methodology combines the traditional provider outreach with independent data mining and client-side market checks. A comprehensive survey and briefings with our analysts ensure that participating service providers present their capabilities holistically. This is balanced by analytics around proprietary metrics and client-end market checks, in addition to data points collected from our own customer experiences.
The parameters analyzed are customized for each RadarView™ to ensure that only the most relevant parameters are assessed for each coverage area:
Research Rubric
Our research coverage focuses on service providers, technology products and platforms across three pillars of digital enterprise: technology pre-requisites, foundational building blocks, and digital initiators.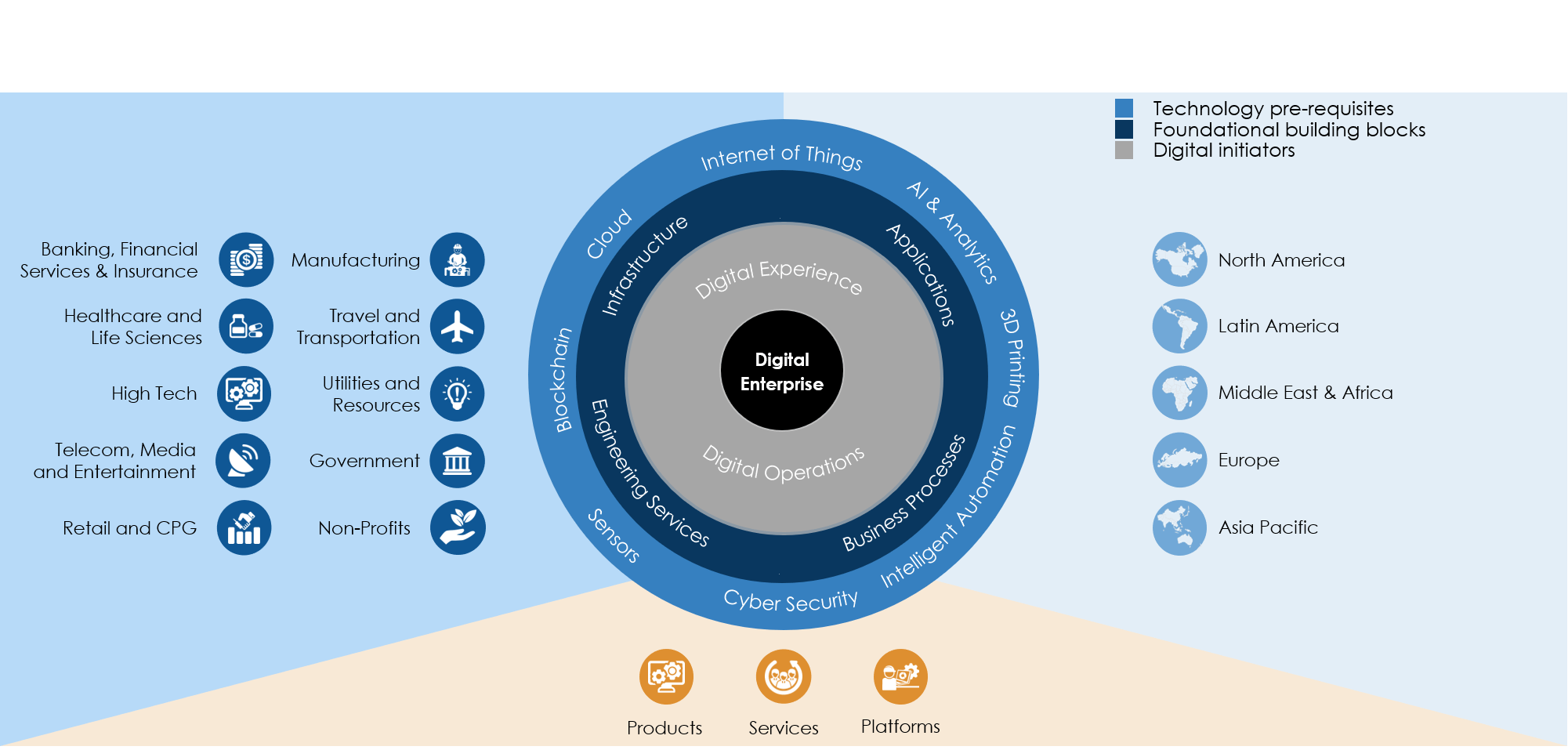 Helping demystify the digital landscape
Avasant's RadarView™ has been envisioned to help organizations demystify the digital services provider landscape and to hone in on those that provide a holistic set of digital technology enabled solutions and services and can help them on their digital transformation journey. We believe the RadarView™ will help both the global organizations and the service providers in answering key questions around each coverage area:
What is the service provider landscape like?
What are the key differentiators between service providers?
Which service providers are geared up for success?
Which service providers can help across multiple coverage areas?
What does it take to become a leading service provider?
Digital innovations first
Coverage Roadmap
RadarView™ will initially cover two key areas: Technology pre-requisites that are foundational for digital change, and second Digital offerings that form the first step for digital transformation. As we proceed, RadarView™ will also cover products, solutions and locations:
Technology pre-requisites
RadarView™ Calendar 2020-2021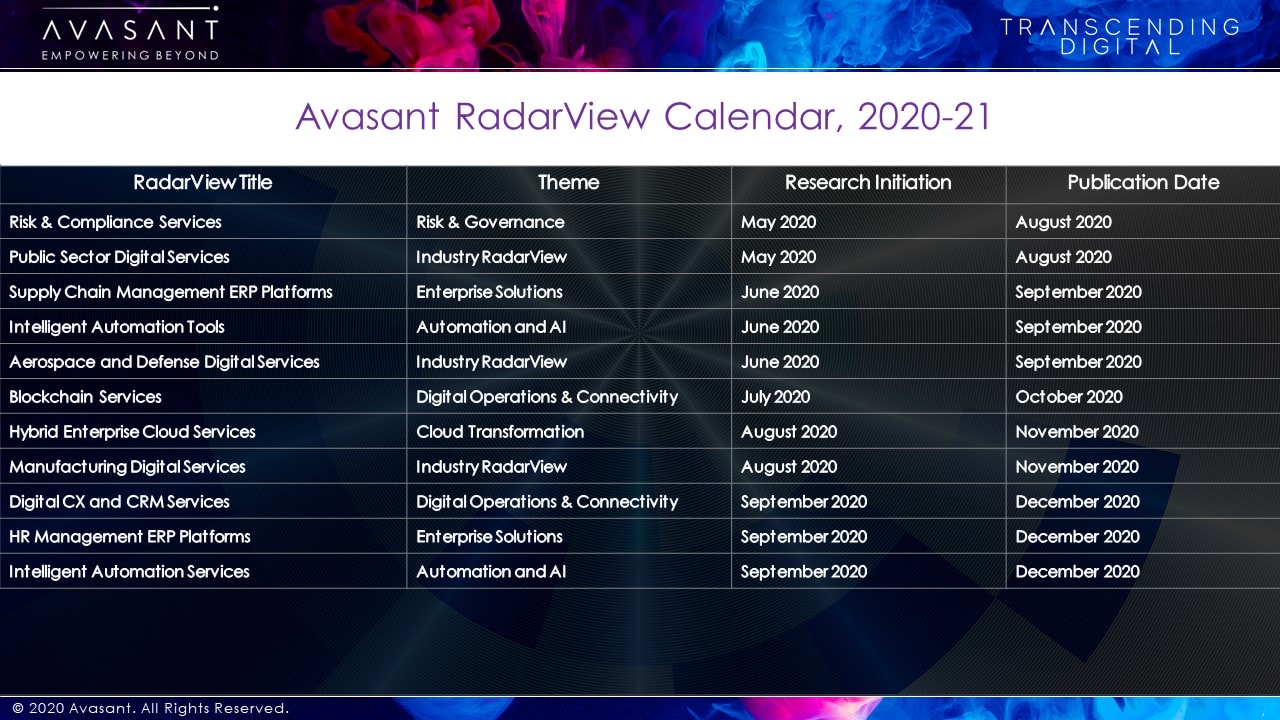 If you would like your company included in RadarView™ research, contact us:
Akshay Khanna
Partner, Avasant
Avasant