For the last ten years, Avasant Foundation has offered digital skills education and assisted employment. The Foundation uses digital and entrepreneurship skills training as a vehicle for job creation. We have graduated over 2,200 students from our programs, which has directly resulted in the creation of over 2000 jobs in 12 regions across the world and has impacted over 32000 lives. The Foundation also promotes entrepreneurship to promote methods of self-employment and potential job creation for others.
In the Caribbean and in South Africa, Avasant Foundation enabled its trainees to secure employment through partnerships with trade & ICT industry groups such as JAMPRO, BPIAJ, ACHTIC, and BPeSA. AF graduates now work at leading companies including Teleperformance, Itel International, Massy Group, Digicel, Conduent, ACT, HGS, Alorica, Sutherland, Scotia Bank, BIMA, NatCom & Capfin and others.
"We are delighted to be able to partner with Avasant Foundation. We are passionate in helping to create and shape a great memorable experience of work life and working in the BPO industry. We are committed to helping shape the workforce and to continue to offer graduates the opportunity to work with us so they can shape their livelihood, career and future!"
-Natalie Smith, Global Leadership Development & Organizational Effectiveness, VXI Jamaica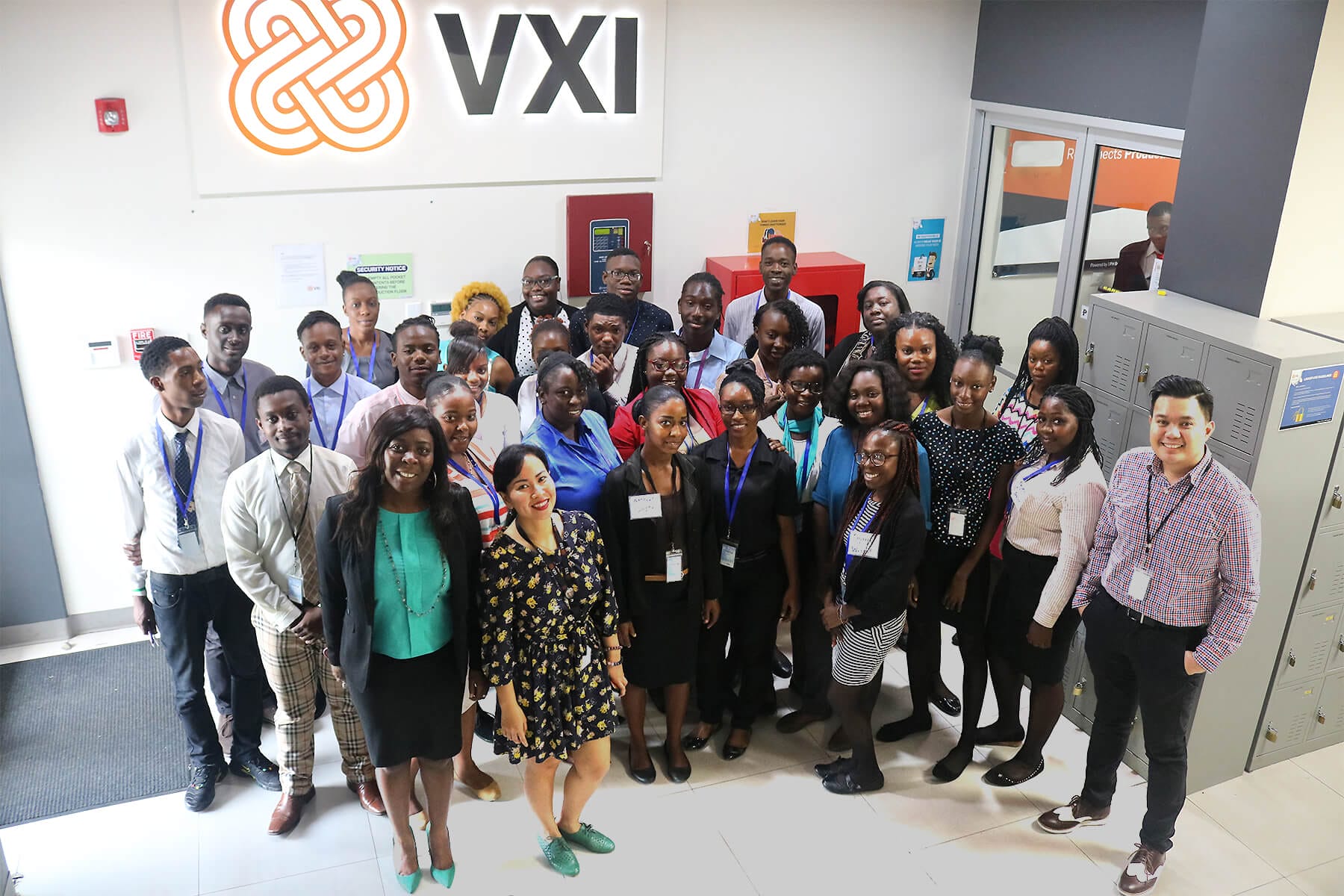 In Trinidad & Tobago, AF's new DigitalWorks social enterprise trains, hires and provides on-the-job coaching & career mentorship to select AF graduates. DigitalWorks offers a range of high quality ICT-enabled and BPO services from entry-level data content and rule-based proecssing to marketing, research and web design.
AF is engaged in the Skills for Global services, an Inter-American Development Bank funded initiative with the Trinidad's Ministry of Planning and Development. The general objective of the program is to advance the country's position as a preferred source for Information Technology-enabled Services (ITeS). This focus is expected to increase employment in the ITeS sector. The goal is to shape, inspire and motivate the development of ITes sector for Trinidad and Tobago.
Gervase Warner
CEO, MASSY GROUP
"The acceleration of processing, storage and communication technology has ushered in an era of rapid change and disruption. Technology is disrupting industries and jobs alike. You are fortunate to have graduated from this program. The skills you have learned will help prepare you for jobs of the future, that will more require programming, analytics and emotional intelligence competencies. Please use the experience from this program to step up with ideas and contributions in your workplaces or for innovations to start your own businesses. Please continue learning, I look forward to seeing the contributions that you will make to our transition to digital economies in the region."
– Gervase Warner, CEO, Massy Group
AVASANT'S REPORT ON WORK WITH ROCKEFELLER FOUNDATION
This report, "Incentives and Opportunities for Scaling the Impact Sourcing Sector", is designed to enhance the understanding of the Impact Sourcing sector and specifically focuses on key initiatives that will help to develop and sustain the sector.
History tells us that innovation and technological change have been important catalysts for economic growth, social transformation and improvements in standards of living. However, the benefits have often flowed unevenly and disproportionately to the wealthiest, the best skilled and those living in the most politically stable environments, while others have fallen into deeper relative poverty, exacerbating socioeconomic gaps. Often, the achievement of economic growth necessarily implied a zero-sum contest among different societal groups or countries, where the advancement of some must come at the expense of others. Read the full report >>
"JAMPRO has strategically partnered with Avasant Foundation through the Digital Youth Employment Initiative since 2015. We recognized the programme's potential to scale the Information Technology Enabled Services industry and expand the pool of prospects who can service the industry and also to equip at risk young people with new and transferable skills and enhance their employability. We were right! The Initiative has since trained over 600 young people with over 90% of them hired on completion. This is ideally aligned to JAMPRO's objective to facilitate an increase in the number of jobs in Jamaica, which makes Avasant Foundation an exemplary partner." -Diane Edwards, President, Jampro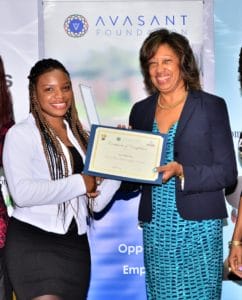 Diane Edwards
PRESIDENT, JAMPRO
Lynda Langford
COUNTRY DIRECTOR, CONDUENT
"Since beginning our partnership with the Avasant Foundation in 2015, we've seen an increase not only in the number of talented young men and women who join our organization but also in the level of professionalism and commitment that they bring to their jobs. We are proud to support the Avasant Foundation in their efforts to equip these young men and women with the requisite skills to build bright futures.Through its skills training programs the Avasant Foundation has continued to reinforce the upskilling of these individuals and building optimism that has a positive, far reaching impact for their communities.
Conduent looks forward to continuing its partnership with the Avasant Foundation in Jamaica."
-Lynda Langford, Country Director, Conduent