Avasant CEO Kevin S. Parikh Ranked #1 CEO in Los Angeles by Owler
LOS ANGELES, CA, May 17, 2017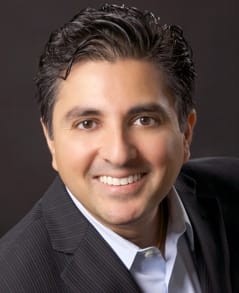 Avasant Global CEO and Founder, Kevin S. Parikh, has been ranked
#1 Top-Rated CEO in Los Angeles
by Owler, the leading community-based business insights platform. Today, Owler released its first annual 2017 Top-Rated CEO Rankings report, which provides a true market view of CEO ratings based on over a quarter million inputs from members of the Owler Community. Among the Top-Rated CEO categories, Parikh also ranked #12 for
Consulting & Business Services
and #43 for 
United States Overall
. Parikh founded Avasant LLC in 2006, which over the last 10 years has become one of the leading Strategy and Sourcing Advisory firms in the industry. Parikh is a noted expert and thought leader on sourcing, digital and business transformation, and he advises both private and public sector clients on IT strategy, Transformation, Service and vendor negotiations, risk management and corporate governance. "Owler's first annual list of top-rated CEOs is the only official ranking that provides a true market view of America's best-loved leaders," said Jim Fowler, Founder & CEO, Owler. "These executives received high approval ratings from employees, suppliers, partners, and even competitors, to beat out 99.4 percent of other CEOs featured on our platform. They truly are the best of the best in the global marketplace."
About Avasant
Avasant is a leading management consulting firm focused on translating the power of technology into realizable business strategies for the world's largest corporations. Specializing in digital and IT transformation, sourcing advisory, global strategy, and governance services, Avasant prides itself on delivering high-value engagements through industry-focused innovation and flexible client-based solutions. Our seasoned professionals have an average of 20 years of industry-honed expertise, having conducted 1000+ engagements in over 50 countries. Avasant's next generation consulting and advisory methods have made it the top-ranked firm in its class, with recognition from numerous organizations, including: Vault, NOA, IAOP, and Wall Street Journal. Avasant's engagement in the global market has inspired a strong commitment to community and purpose. Avasant Foundation supports technology and skill development programs to create employment opportunities for youth across Africa, Asia, the Caribbean and Latin America. For more information, visit www.avasant.com Follow news, photos and video on Twitter at
www.twitter.com/avasant
, Facebook at
https://www.facebook.com/avasantllc
, and LinkedIn at
https://www.linkedin.com/company/avasant
.
About Owler
Owler is the world's largest community-based business insights platform that business professionals use to outsmart their competition, gain competitive insights, and uncover the latest industry news and alerts. Owler is powered by an active community of 1 million business professionals who contribute unique business insights such as competitors, private company revenue, and CEO ratings. From startups all the way to large enterprises (including 96% of the Fortune 500), CEOs, salespeople, marketers, product managers, and all types of business professionals use Owler daily. Launched in 2014, and funded by Norwest Venture Partners and Trinity Ventures, Owler is headquartered in San Mateo, CA with offices in Spokane, WA, and Coimbatore, India. For Owler's website, visit
www.owler.com
. For Owler's press release, visit 
http://www.prweb.com/releases/2017/05/prweb14345269.htm
. Contact Nicole Dulay Marketing Manager Avasant nicole.dulay@avasant.com