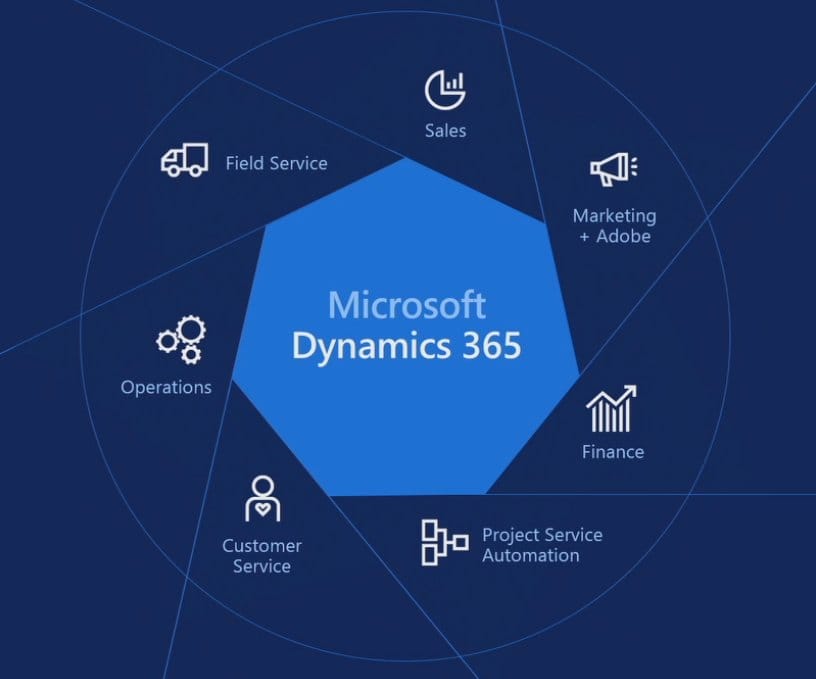 After its introduction in July, Microsoft will make its ambitious, Azure-hosted Dynamics 365 solution generally available on Nov. 1. Dynamics 365 melds Office 365 with the company's CRM, ERP, Power BI, Cortana, and other services into one cloud service with new apps to help manage specific business functions.
Dynamics 365, and many of the new capabilities, will be available to customers in more than 135 markets and more than 40 languages in two configurations, Enterprise and Business Editions.
The company is also touting AppSource – an apps marketplace where business users can create apps and also kick the tires of apps from Microsoft and its partners. It's an overdue move, and it should allow Microsoft partners to add value to the offerings while still allowing Microsoft to control the deployment environment. The AppSource will open with more than 200 apps, add-ins, and content packs.
Dynamics 365 for Customer Insights
The software giant also rolled out Dynamics 365 for Customer Insights, a new analytics app. Customer Insights connects and analyzes data from Microsoft's business applications – and other widely used CRM, ERP, web, social, and Internet of Things (IoT) sources – and applies intelligence to give you a broad view of a customer with suggestions to improve engagement.
Dynamics 365 is yet another step in Microsoft's strategy of one seamless experience, which the company calls a "digital transformation." "Powered by advanced analytics and machine learning – what we call intelligence – Dynamics 365 will usher in a new era of business agility for our customers," wrote Takeshi Numoto, corporate vice president, Microsoft Cloud + Enterprise, in a blog post.
By integrating Dynamics AX and CRM, Office 365, Cortana, Power BI, and other services, the idea of standardizing on Microsoft technologies becomes more attractive to customers. At the same time, with AppSource, Microsoft is making it easier for partners to sell into and add value to that customer base. Conversely, under CEO Satya Nadella's leadership, Microsoft has shown that it is ready to live in a heterogeneous world. Its support for Apple's IOS and Android as mobile platforms is one example. Its support for Oracle and Linux on Azure is another.
Taking advantage of Microsoft's strengths
Nevertheless, combining Dynamics with Office 365 is a complex task with many elements. A successful integration would take advantage of Microsoft's strengths in marrying the businesses processes embodied in its Dynamics products with its top-selling office productivity suite. The integrated platform will also leverage applications that Microsoft has pushed during the past few years – Power BI data visualization and Cortana intelligence. They will be natively embedded to give users predictive insights, prescriptive advice, and actionable next steps.
For instance, Cortana will enable cross-sell recommendations to help sales reps predict which products and services a customer needs. Access to IoT data inside Dynamics 365 for Field Service will enable agents in the field to take preemptive action by connecting asset monitoring and anomaly detection, allowing them to respond before failures occur.
Beware the hype
One note of caution: based on the recent pronouncements from the likes of Microsoft, Oracle, Salesforce, and others, the term "digital transformation" is becoming over-hyped. Many "transformative" solutions are really just automation masquerading as artificial intelligence (AI) – a subject that David Wagner dissected in a recent research byte.
It should also be pointed out that similar to Microsoft, Oracle, Salesforce, and other cloud providers are also attempting similar strategies of creating large business suites that go across most business functions. One danger to this strategy from a purchaser point of view is that any of these mega-suites are likely to have weaknesses. Purchasing "best in breed" options for each business area (ERP, CRM, etc.) becomes more difficult as Microsoft and others create large suites. Be aware of pricing strategies that might keep you locked into using substandard software in key business areas.
That is not to say that these new, integrated, cloud-based solutions won't be great for customers. Many of the promised benefits look stunning, especially when it comes to analytics, computing power, and seeing a "360-degree view of the customer," as Microsoft likes to say. The proof of true business value will only come when we see how combining all these capabilities—ERP, CRM, analytics, and natural language services—work together in the real world.
Moreover, for Microsoft's existing customers, there will also be a potentially confusing upgrade phase where customers have to decide whether to replace one or more of their existing Microsoft products with Dynamics 365. For instance, a current Dynamics AX customer will have to decide if it should update AX or instead go with the more robust Dynamics 365.
Microsoft has come a long way from the days over a decade ago when it acquired Great Plains, Navision/Axapta, and Solomon. The cloud suite of applications and capabilities that Microsoft is rolling out with Dynamics 365 go far beyond those original products. It will be interesting to see how this new integrated suite affects customers, and the marketplace in general, over the long haul.