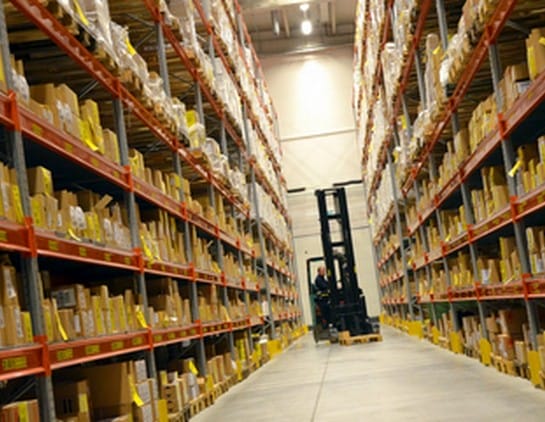 What can a supply-chain software provider teach Oracle about ramping up its second-generation cloud infrastructure? Quite a lot, it turns out.
The company is Manhattan Associates, a leader in the supply chain management (SCM) arena. Manhattan dates to 1990 and has about 1,400 customers. This independent software provider (ISV) cut its teeth on SCM but now focuses on three main areas: supply chain applications—which encompass warehouse management, distribution management, and transportation management—as well as enterprise order management and inventory optimization solutions.
In an interview with Computer Economics, Manhattan's Vice President of Professional Services Jeff Demenkow said that the company has already aligned about 70% of everything it does with the Oracle tech stack. Now, about 16% of Manhattan's customers have gone further and have moved from Manhattan's hosted solutions on CenturyLink or other private cloud providers to Oracle Cloud Infrastructure (OCI), he said.
Oracle Approached Manhattan with a Partnering Offer
Amazon was already supporting Manhattan using Oracle's tech stack, so why the move to OCI? Apparently, it was more of a pull than a push, with Oracle CEO Mark Hurd directly approaching Manhattan's CEO about partnering, Demenkow said.
"Three years ago, we didn't think OCI was ready for cloud, so they offered to partner with us. They evolved the technology and brought their cloud to what we would consider the right specs to run our products."
"From a technology standpoint, the burstability of the database and the flexibility that they put into the Oracle layer allow us to give a much lower cost of ownership to our customers. We have a lot of retailers in our business, and a lot of them go upwards of 10x in very short period of the year."
He described a typical retailer with an on-premises system that needs 16 cores on its database at peak times—and thus has to buy Oracle licenses for 16 cores. But in the off season it needs only six cores. Traditionally, Oracle licenses its database based on the number of cores, so sizing the system for the peak season gets very expensive, and adding in requirements for disaster recovery makes it even more costly, he said. Moving to OCI is a more cost effective approach, because Oracle allows customers to price the service based on the normal level of business, then burst to a higher level as needed.
For those retail customers, Oracle was also more attractive as a cloud provider because, unlike Amazon, Oracle does not compete with them in the retail industry. Some Manhattan customers, in fact, refused to go to the cloud if they had to run on Amazon.
We asked him to compare OCI to Amazon AWS, which Manhattan also uses. He agreed that the administrative tools on AWS are better, but that OCI is making good progress. Overall, OCI is engineered for high performance and went for the high end of the market, he said, pointing to OCI availability domains offering low latency and high availability spanning physical data centers. OCI is still cost-competitive at the low-end, he said.
How Does OCI Stack Up Against Amazon?
Are those advantages not available on Amazon?
"Yes and no. Amazon, to be fair, has the availability zones versus [Oracle's] availability domains. They may or may not be across data centers. [Amazon doesn't] publish that, per se. They do have the burstability. From a licensing standpoint, it's more expensive the way you have to license Oracle on there. Amazon has RDS [Relational Database Service]. RDS has limited features and sets. If you go above a certain amount of cores, RDS doesn't [make sense]. You've got to bring your own license. If you go into that, your model is much more expensive."
Demenkow called AWS a good, mature provider … with limitations.
"If you look at it with Oracle-based products, it becomes more of an expensive proposition. [AWS] is not built in tune to those products, so while there are ways to get some of the stuff to work, it's a little more kludgy. And obviously Amazon wants you to get off of Oracle, and they want you to go to their proprietary system."
Leveraging Multiple Cloud Providers
In other words, because deploying its systems on Amazon means bringing your own Oracle license, Oracle has been able to make it more financially attractive to build on OCI. But, there are other things that OCI offers beyond a cost-effective cloud database service.
"Oracle has definitely made it more attractive to go to their cloud, without a doubt. And then you have the flexibility to go larger than you can go with AWS. [In addition,] you're able to use some of their tools like Oracle Data Guard and other things like encryption. AWS does encryption, but if you want to use Oracle Transparent Data Encryption, that comes with the cloud. If you want to look at their diagnostic tooling, Oracle throws in a lot of that stuff with their cloud as well. Therefore, if you look at the total package, it is more attractive from a cost standpoint and from a tooling standpoint."
Amazon and Oracle are not the only cloud providers Manhattan uses. The company has its fingers in the pies of the big four: Google Cloud, Microsoft Azure, as well as the aforementioned two. Manhattan is building on each cloud provider where it makes sense in terms of the technologies that Manhattan is using. It will continue to do some work on Amazon, especially for products built on MySQL. But for products built on Microsoft technologies, it is going with Azure. For those that are more microservices-based, Google Cloud is getting the nod. And, as mentioned, those built with Oracle technologies are moving to OCI.
What's it like for an ISV to work with Oracle, and what advice does he have for another ISV that is thinking about moving to OCI?
"[If] Oracle's willing to partner with them, that would be advantageous. There's an ISV team. If I need something I call them directly rather than trying to go to an Oracle sales rep. Oracle has been willing to partner with us, and that's made it a much smoother experience. If we dealt with AWS, they'll have conversations with you, they'll run trainings, but the relationship is not quite the same."
Going the Extra Mile
Manhattan Associates is an early ISV building now on OCI, and Oracle knows that customer stories such as this are important to show that adoption of OCI is gaining momentum. Mark Hurd's personal involvement in soliciting Manhattan Associates as an early adopter shows that the Silicon Valley stalwart is hungry and going the extra mile to succeed in this market. Oracle is using that hunger as an opportunity to build out its capabilities to support ISVs like Manhattan. Demenkow pointed to increased support for load balancing as one example of where Oracle responded to Manhattan's request to beef up OCI to support its enterprise-class requirements.
Oracle customers should be encouraged to see large ISVs like Manhattan moving to Oracle's cloud infrastructure. ISVs are in a good position to put OCI through its paces and help Oracle make the platform more robust and enterprise-ready. As a result, OCI will become an even better platform in the future for end-user organizations. Oracle may not dominate the cloud infrastructure market the way its executives would like it to, but they may find that they can win their share of deals where the strengths of OCI are evident.
Photo credit: Pxhere.com