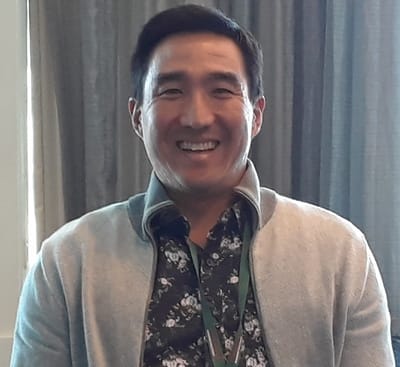 What do a professional canine equipment company and a surfboard maker and distributor have in common?
No, it's not surfing dogs. But many other things, however, it turns out. Both companies—Ray Allen Manufacturing and Firewire Surfboards—have similar business headaches as they grow and acquire companies. From an ERP perspective, both firms needed to: replace a legacy ERP system with a cutting-edge system; incorporate companies they recently acquired; run multiple entities from a single inventory; improve their growing e-commerce capabilities; and improve the ability to wring data out of their databases.
Ultimately, both companies chose to replace their legacy systems with Acumatica's Cloud ERP. At Acumatica's recent customer conference, both companies told us how they did it.
Best of Breed
Ray Allen Manufacturing deals with many breeds of dogs, but the company realized years ago that it did not have a best-of-breed ERP system. The company is a leading manufacturer of canine equipment for military and police departments. The Colorado Springs, Colo.-based firm has 35 employees and has grown rapidly organically and through acquisitions.
Ray Allen needed to move on from an old legacy system. It wanted a flexible system that didn't restrict operations and one that integrated well with key applications, including manufacturing and e-commerce systems.
One company that Ray Allen acquired, Signature Canine, was using NetSuite at the time of the acquisition. That led Ray Allen to consider NetSuite, as well as Sage and Microsoft Dynamics.
Ultimately, a systems integrator suggested that Acumatica would be a better fit for Ray Allen, said VP of Operations John Oakley. "As we dug into it, it's a perfect fit for our company. It's very scalable. It allows us to integrate our e-commerce aspect easily. [One of the competing ERP systems] didn't index well. It didn't play well with Google. There were a lot of things [the competing ERP] just didn't do well," Oakley said.
Moving Customer Data a Challenge
A common refrain we hear from companies making the move to a cloud ERP is the necessity of clean data. Ray Allen was no different—in fact none of its customer data fit that description.
"One thing we did not bring over was any customer data from the old system, because the old customer data was so polluted and so inaccurate," Oakley said. "There were a huge number of duplicates. Classifications weren't correct. Everything was wrong there, because of the way it was communicating with the old websites. Essentially, the old websites were just writing orders in and there was no way to really match up, so it just kept creating duplicate customer accounts like crazy."
Oakley said his team eventually re-created accounts for a few hundred of its top customers—police departments, military accounts, and installers. For the rest of its customers, Ray Allen let those be re-created in the new system as new customer accounts.
"We kept the old mailing list for marketing purposes, but we didn't bring those lists and that information and past order history into the new system. There was just no way to do it, and really save our data, because it was so polluted. We got everything configured by April, along with three of our five websites. There were some pain points, but we actually pretty much hit the ground running and started shipping almost from day one."

Ray Allen Manufacturing President JD Snowden described why Acumatica gets his dogs barking:
"You can slice and dice the data any way you went very easily across all the different modules. I've worked with other systems like SAP and Oracle. And inventory is in a silo, and finance is in a silo, and sales orders are in a silo. And they don't talk well, and you have to pay a lot of money for some sort of business warehouse to pull it together, and Acumatica's stuff is easy. It's very user-friendly from a reporting and data point of view. It's just user-friendly from a front-end point of view, too."
Firewire Outgrows Legacy ERP
The second company we spoke to, Firewire Surfboards, is a surfboard manufacturer and distributor, one of the largest makers of high-performance surfboards.
The Carlsbad, Calif.-based company is an eco-friendly producer, with a manufacturing facility in Thailand. Firewire says it cut its waste per board by 95 percent and attracted environmentalists such as high-profile surfers like Rob Machado and Kelly Slater, now a member of the ownership group.
Firewire previously used an ERP system called Greentree Business Software. "The front end was bearable with a pretty archaic user interface," said Franklin Shiraki, Firewire's corporate controller (pictured above). "It does the simple things well. You run into limitations when you start to look at enhancements to it. It's fairly old. The platform never had a significant upgrade, and we always knew we'd outgrow it."
As Firewire grew, the company created workarounds in Greentree to extend its usefulness. But with operations in the U.S., Europe, Australia, and Thailand, it became apparent that Firewire needed something better. With the introduction of the Slater Designs surfboard brand in 2016 and the substantial growth that resulted, this further exacerbated the problem.
"I was doing all the financials and analysis in Excel, and we were using the ERP as a database only," said Shiraki, who grew up surfing in Hawaii. "Every time someone asked for a report, I'd have to create it. There was nothing in the system like a dashboard, and I'd spend hours and hours making reports."
Firewire, which sells its surfboards through retailers such as Billabong, once tried creating financial snapshots on a weekly basis. But it ended that effort because the manual process was too time consuming. At the same time, the company's Australian distribution arm was growing frustrated as it experienced multiple computer crashes when logging in, as the system was hosted on-premises in the U.S. office.
The company considered several ERP replacements, eventually narrowing it down to Sage X3, SAP Business One, and Acumatica.
Six Entities Added
During the past 13 months, Firewire has added six of its entities—four distribution, one financial, and one manufacturing—to the Acumatica system. "It's been pretty hectic," Shiraki said. "The last one just went live January 1, 2019, and we started January 1, 2018." He is pleased with what he has seen so far:
"It's going great. Just using the out-of-the-box functionality of Acumatica, we've already seen returns on it, in terms of the ease of operational process. It's nice to have real-time visibility to all of our entities. Previously, we had such a long lag time, especially being across so many different time zones. If we had a request for Thailand, it would have to wait 'til they got in, and then they would get us an answer. But unfortunately, that's when we're sleeping. And by the time we review it, and if we have to get back to them, you're looking at a 48-hour turnaround on a single question."
As for what he will do next with Acumatica, Shiraki said: "Given that we've implemented six companies in such a short span of time, between that and keeping day-to-day operations going, I haven't had the time to implement any more of the enhancements and the things that are going to help drive operation efficiencies like dashboards."
Growing Customer Base
Acumatica has in the past year or so grown from 4,000 customers to 5,200 customers (which includes customers of its OEMs, such as MYOB, Visma, and ACCEO, that private-label Acumatica as the core of their next-generation ERP systems for small businesses).
Acumatica's growth is enviable. However, like most of Acumatica's customer base, both Ray Allen Manufacturing and Firewire Surfboards are relatively small companies. That makes them the typical Acumatica customer, which is mostly in the under-100 employee range. As a result, larger companies may dismiss Acumatica as not being up to the challenge of serving their needs.
This would be a mistake. Based on recent deals we have seen, we believe that Acumatica could accommodate customers with several hundred users without having to change the product. And, it could do so without abandoning its desire to serve smaller companies. This would make Acumatica more of a direct competitor to better-known players, such as NetSuite, Sage Intacct, FinancialForce, and Microsoft Dynamics. And, with a growing number of choices, cloud ERP buyers should be happier than a dog on a surfboard.