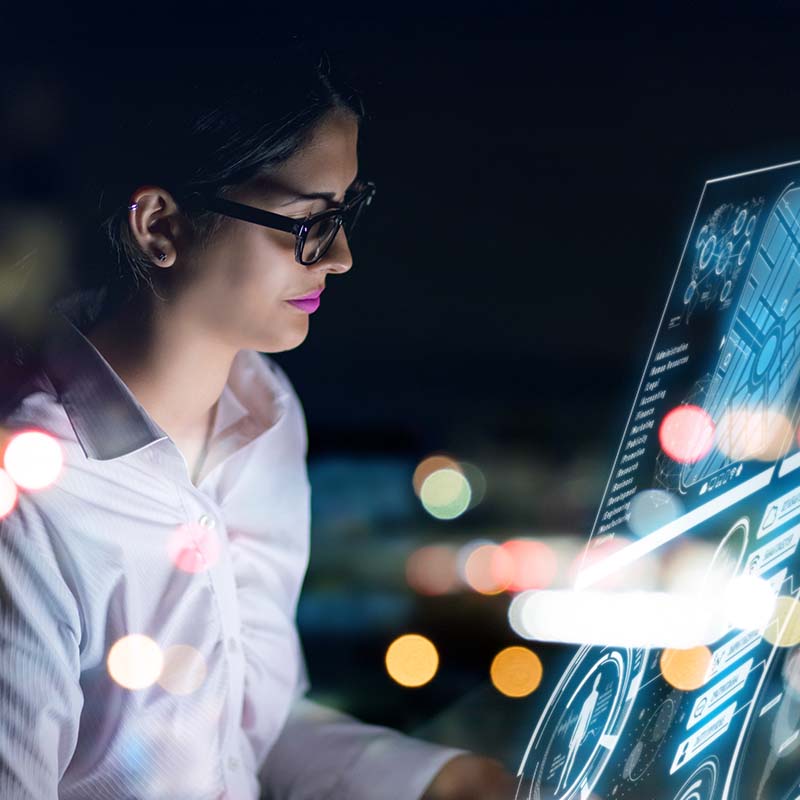 EXPERIENCE MANAGEMENT PLATFORMS: THE ONE TRUE SOUCE
UK EXECUTIVE ROUNDTABLE
THURSDAY, OCTOBER 7TH
2:00 PM BST
Join Avasant, Zensar, and Intelligent Sourcing at our executive roundtable to discuss how DXPs create value, where they fall, and how they foster collaboration between different teams within businesses.
Digital customer experiences that meet business and customer needs have never been more of a priority. However, with change happening at breakneck speed, lack of alignment and inconsistency can creep in.
Digital experience platforms help businesses scale and unify experiences for their customers quickly and effectively. They blend design, technology, and content management to deliver consistency through leveraging the most up to date design and content across all mediums and touchpoints.
KEY TOPICS:
How do you choose the right DXP for the right business and customer needs?
How do you define and measure the success of digital experience platforms?
What KPIs do you want to impact as a result of implementing DXP – and how do you intend to accomplish this?
How do DXPs change how design, technology and marketing teams work together?
What pitfalls have you encountered when implementing experience management platforms?
About Avasant
---
Avasant is a leading management consulting firm focused on translating the power of technology into realizable business strategies for the world's largest corporations. Specializing in digital and IT transformation, sourcing advisory, global strategy, and governance services, Avasant prides itself on delivering high-value engagements through industry-focused innovation and flexible client-based solutions.
Our seasoned professionals have an average of 20 years of industry-honed expertise, having conducted 1000+ engagements in over 50 countries. Avasant's next generation consulting and advisory methods have made it the top-ranked firm in its class, with recognition from numerous organizations, including: Vault, NOA, IAOP, and Wall Street Journal.
Avasant's engagement in the global market has inspired a strong commitment to community and purpose. Avasant Foundation supports technology and skill development programs to create employment opportunities for youth across Africa, Asia, the Caribbean and Latin America.
For more information, visit https://www.avasant.com.
Follow news, photos and video on Twitter at http://www.twitter.com/avasant, Facebook at https://www.facebook.com/avasantllc, and LinkedIn at https://www.linkedin.com/company/avasant/.
About Zensar
---
Zensar is a technology consulting and services company with 10,000 associates in 33 global locations. More than 200 leading enterprises depend on their expertise to be more disruptive, agile, and competitive. Zensar has a focus on conceptualizing, designing, engineering, marketing and managing digital products and experiences for high-growth companies looking to disrupt through innovation and velocity. Their expertise addresses the growth needs of enterprises in dynamic industries such as Hi-tech, Manufacturing, Banking & Financial Services, Insurance, Consumer Services, Public Services and Healthcare.
For more information, visit https://www.zensar.com/
About Intelligent Sourcing
---
Intelligent Sourcing is a multi media platform supplying information on all areas of ITO, BPO, Shared Services and Sourcing to decision making end users.
The content is built on thought leadership and opinion none of which is sales or marketing lead. The portfolio includes events, special reports, podcasts, video, news bulletins all linking back to our resource based website.
For more information, visit https://www.intelligentsourcing.net/