Is Your Managed Services Contract Delivering Value?
Janet Gosche and Joe Frampus

Sourcing projects are often short on schedule and budget. This forces teams to rush through transition to commence the deal, only to then commence fighting fires instead of commencing their way to business value. So, here are the real facts. Avasant reviewed over 100 contracts that had been in place for at least two years.
The results consistently indicated…Click to Read More.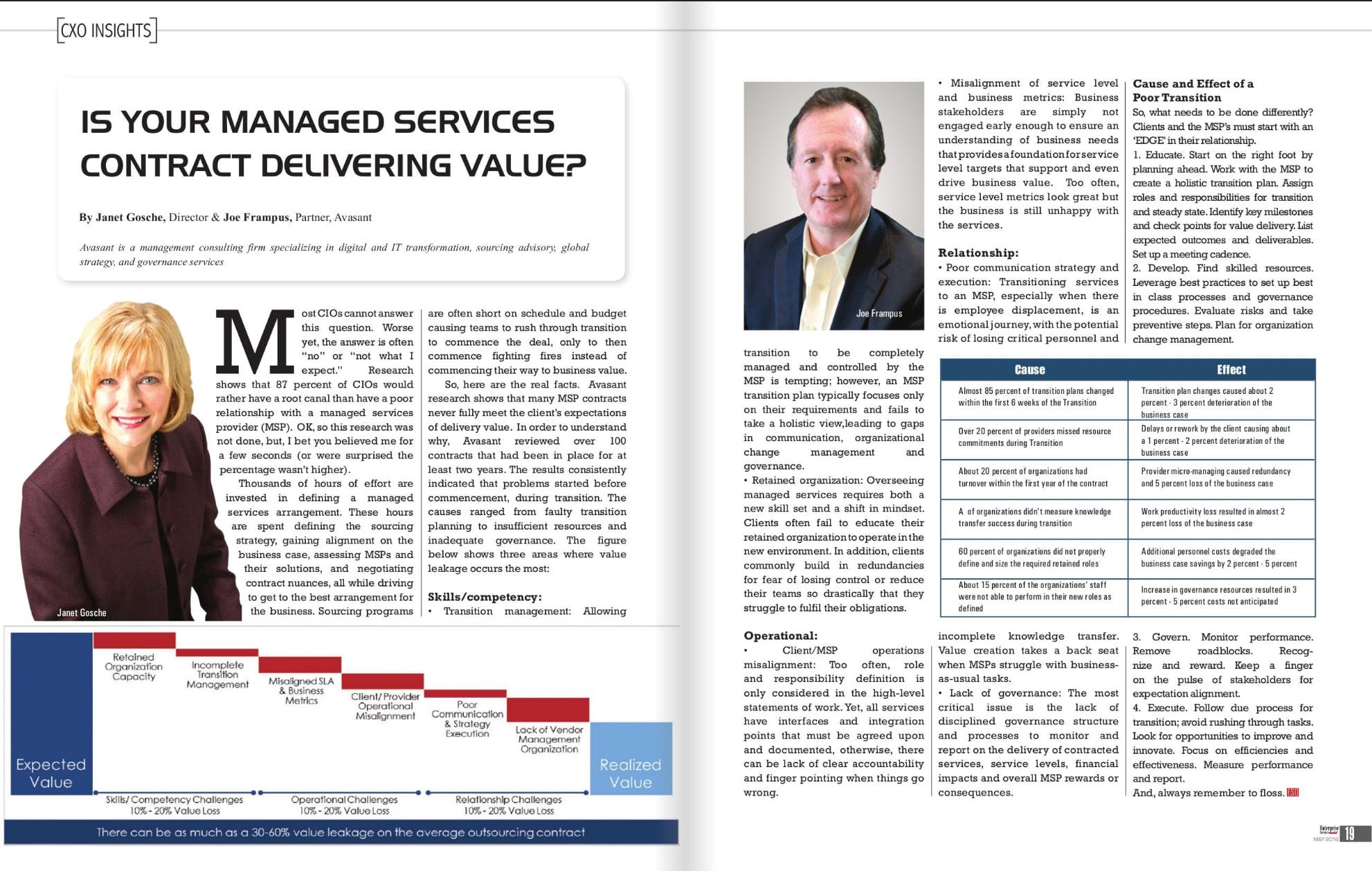 Want to learn more about our MGS services?