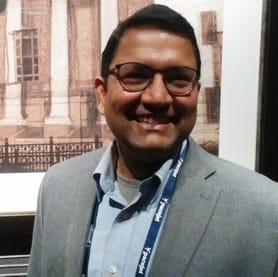 The enterprise resource planning (ERP) market continues to evolve, with consolidation the order of the day and newer cloud ERP vendors swooping in to grab headlines and customers.
One of these is Acumatica, the Seattle-based ERP cloud vendor that celebrated its 10-year anniversary at its partner and customer conference in late January. Like many other ERP startups, Acumatica initially focused on services businesses but soon added distribution and CRM functionality to its horizontal capabilities.
To address the needs of its customers in certain industries, Acumatica packages its products into industry "editions." Each edition marries Acumatica's horizontal functionality (primarily financials, distribution, and customer management) with industry-specific modules. The editions are separate SKUs on Acumatica's price list and are only sold by authorized resellers, which must be certified for them. This ensures industry and product knowledge to make implementations successful.
Construction Edition
The latest of these is Construction Edition, a business management system for general contractors, home builders, subcontractors, specialty contractors, and land developers. The Construction Edition features integrations to Procore (for construction project management), Hyphen (construction scheduling), Criterion (payroll), SmartSheet (visual scheduling), DocuSign and Adobe (electronic signatures), and Microsoft Office 365.
Acumatica saw a need in the construction industry a year and a half ago and decided to break ground. "We looked at this as a vertical where there was no new, modern cloud software at all," Acumatica CEO Jon Roskill said. "So we said this is a great one for us to go into. We launched the Construction Edition with a lot of important integrations like Hyphen and Procore. [At two recent construction conferences] we were swamped by the amount of ISVs out there with things like bidding and estimating products. You'll see a lot of integrations coming into that space."
Ajoy Krishnamoorthy, VP of platform strategy at Acumatica (seen nearby), echoed that sentiment, saying the reaction to Construction Edition is "absolutely positive." The first reaction from construction companies looking at the product is that they appreciate that it is totally web-based and modern, he said. He then continued:
"In construction there are so many different, nuanced industries underneath it, even though it's all construction. There are lots of business processes that are very different. They all have unique needs. We are not going to be everything for everybody. We are an ERP company. We know what we're good at. And there are obviously so many point solutions that are very important for us to interact with."
Construction isn't the only new edition. In 2017, the company launched its Manufacturing Edition, which was formerly known as JAMS (JAAS Advanced Manufacturing Software) developed by JAAS Systems for Acumatica.
Manufacturing and Construction join Acumatica's two more established industry editions: Commerce Edition, which packages Acumatica's base functionality with Magento's e-commerce solution and a partner-built connector between the two, and Field Service Edition, which packages Acumatica's base functionality with the field service software that Acumatica gained from its acquisition of M5 in 2016.
The VAR Strategy
The Construction and Manufacturing Editions will be sold through a network of value-added resellers (VARs), which is an Acumatica staple. The company is known for this go-to-market strategy, which is 100% through VARs. That VAR network is expanding: The company announced 37 new ISVs and 61 new partners. Acumatica's VAR strategy is similar to that of Microsoft Dynamics and Sage. In fact, many of the new VARs in Acumatica's channel program have come from the Microsoft and Sage ecosystems.
Speaking of Microsoft, there was much buzz at the conference about software-industry veteran Kirill Tatarinov, former head of Microsoft Dynamics, who joined Acumatica's board of directors. Tatarinov is a natural fit for the company, Acumatica executives said, because he adds a level of business and technical sophistication. His experience with Microsoft's partner channel, no doubt, is another plus. Following his stint at Microsoft, he was the president and chief executive officer at Citrix Systems.
Roskill said that Tatarinov's views "align well with our intelligent ERP efforts on machine learning, natural user interfaces, and blockchain. Having another technology advocate on the board will continue to inspire our product development."
Momentum Continues
The Manufacturing and Construction editions are welcome additions for Acumatica. Construction in particular is an underserved market, with thousands of SMB contractors that need solutions.
Acumatica continues to show solid momentum. The company's purported 144% revenue growth in 2017 is substantially up from 83% growth in 2016. Acumatica's smaller size relative to more mature providers makes it easier for it to achieve those growth rates, and we would expect them to become more moderate in the coming years. Nevertheless, in the face of such growth no one should discount Acumatica as an up-and-coming cloud ERP vendor.
Ten years of existence is still young in the ERP world, and Acumatica executives like to think of the company as a crafty teenager who's ready to try new things. (The teenager metaphor was used several times at the conference.) Although the company claims more than 4,000 customers, it does not publish what percentage of those customers are really customers of its OEMs, such as MYOB, Visma, and ACCEO, which essentially private label Acumatica as the core of their ERP systems for small businesses Nevertheless, 4,000 is a good number relative to other new entrants to the ERP market, and it does allow Acumatica to amortize its development efforts over a significant number of installations.
Is there room for improvement? Target market is one area where we would like to see Acumatica adjust its approach. Its typical customer today is quite small, mostly in the under-100 employee range. Yet, Acumatica's functionality is also relevant to somewhat larger companies. Acumatica could cost-effectively accommodate customers with several hundred users without having to change the product. And, it could do so without abandoning its desire to serve the minnows.
Looking to the future, the cloud ERP market is further expanding with new entrants, such as VersAccounts and others, and a continued focus on the midmarket from the likes of Oracle NetSuite, Sage Intacct, and FinancialForce. For buyers, this is welcome news as their choices increase and become more mature.