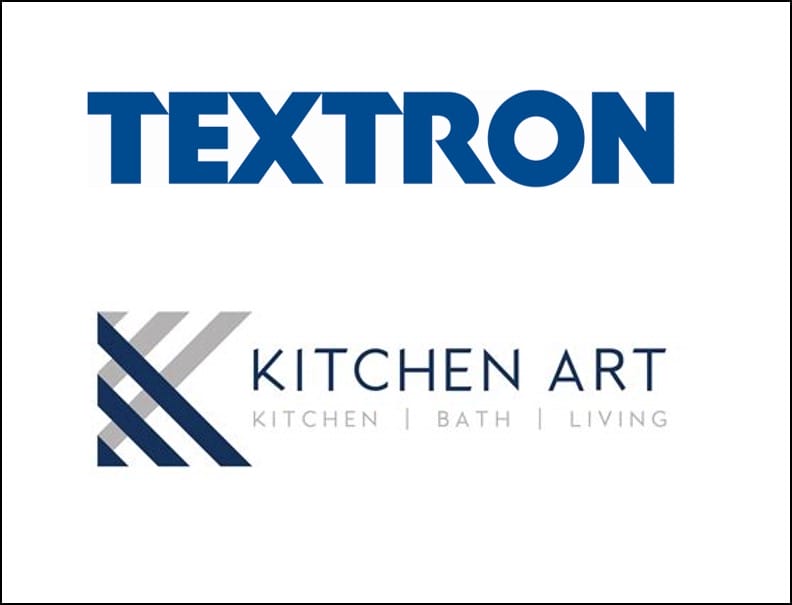 Organizations across all industries are making steady progress in transitioning from legacy business systems to cloud ERP. One lesson these companies can teach about the transition is that the devil truly is in the details: How and when you prepare your data for the migration to the cloud and which business processes you use are crucial.
Our recent visit at Oracle's annual user conference (Open World) gave us an opportunity to speak with two such organizations. One made the switch to NetSuite, which Oracle acquired in 2016. The other chose Oracle ERP Cloud, Oracle's next-generation successor to its traditional ERP systems.
Kitchen Art
The first customer is Kitchen Art, a manufacturer of kitchen cabinets, bathroom cabinets, and custom remodeling services. Rick Cuseo, vice president of finance, led the implementation of NetSuite in 2017.
Kitchen Art has been on a steady upward trajectory since the Great Recession, growing from 500 to 900 job sites every month and expanding into the thriving Central Florida region. Cuseo said the cloud transition was long overdue.
"It was becoming extremely difficult to track orders through QuickBooks, Excel, and pen and paper. We had no ability to place purchase orders through a system, with visibility for our project management teams. We also work with 15 manufacturers who each have different forms. Some have more than one, which means there are 20-plus purchase order forms we need to track, maintain, and update. We needed a system to better organize form customizations where we weren't spending so much time filling out different information for each vendor. NetSuite has allowed us to create customizations that enable us to work seamlessly with our manufacturers."
NetSuite was not on the company's horizon at first, because Cuseo said he was not even thinking about a cloud-based solution.
"We first thought of something server-based, like Sage. We even contemplated building our own SQL database. Then our CPA firm recommended something cloud-based, and we looked at Sage Intacct, Microsoft Dynamics GP, QuickBooks Online, and Rootstock Software."
Mobile-Based Solution was Key
Ultimately, the realities of the complex Kitchen Art business model entered the fray. "We're a mobile-based business, and we needed a mobile-based solution," Cuseo said. "A server-based product was not going to give us flexibility and ease of use."
Kitchen Art did a few demos with some of the contenders and felt pretty good about two of them. NetSuite emerged from the pack after the way it handled a sample of one job, Cuseo said.
"With our sample, they demonstrated flexibility and proof of concept that others had not. They showed us the ability to customize—because our company was not going to fit into an out-of-the-box solution—and this was a huge selling point and advantage."
From there, NetSuite's Professional Services team took the lead on the customizations needed. The PS team helped with everything from workflows to scripting to custom forms. Most of Kitchen Art's workforce now uses NetSuite—60 out of 85 employees.
Cuseo said the company uses NetSuite in virtually all aspects of the business, except design and pricing, where it uses 2020 Design and AutoCAD. It uses NetSuite for order entry, field operations, warehouse inventory, finance, and data/reporting. The level of increased efficiency has impressed Cuseo.
"Not only is our order entry more centralized and efficient, but it's been an invaluable tool for our field team/project managers. The project managers have iPads and can look at designs and customer selections from the system while out in the field, or from home, on the road, or at the office. Before NetSuite, they would have to carry a paper folder or go back to the office to access the file. We now have instant access to data on site for project managers and internal operations, and clarity throughout the business for senior management."
"We also have improved operations by saving approximately 75% of order entry, by making copies of similar and previously designed orders in the system, change the job name, and make minor changes to the order—rather than start from scratch for each order."
Get Organized First
Asked what he would do differently next time, Cuseo said:
"Before the transition, what I didn't know was how unorganized we were as a company. That process with NetSuite really shined a light on our issues. If I would've known, I would have organized us better."
Cuseo said the biggest data issue revolved around product SKUs (stock keeping units). He had to get his SKUs to match up with those of his manufacturing partners. In the process, he learned a lot about how SKUs are often standard across manufacturers, with small tweaks.
As for his next steps, he would like to interface 2020 Design software with NetSuite. He would also like to add NetSuite's payroll functionality, which is part of its SuitePeople human capital management (HCM) solution.
Textron Migrates from Highly Customized ERP
Cuseo's comments on how companies must get organized and start early on preparing data for the cloud transition is a common theme among companies that make the move. That was the case with Textron Inc., a much larger company that implemented Oracle's ERP Cloud financial systems in 14 weeks between the end of 2017 and the start in 2018. Textron is an advanced technologies conglomerate, largely focused on aerospace and defense. It has 45,000 employees in companies around the world.
The company was using a highly-customized, on-premises ERP system from Infor before making the transition to Oracle ERP Cloud. Mike Skibo, digital transformation executive, said Textron had done hundreds of Infor customizations, which were creating major headaches.
"We had started a path of upgrading our system—that was the direction we were headed in—and after multiple attempts and giving it the old college try, we decided it just was not going to work for us. After considerable effort we decided to go back and get some bids on new systems."
However, Skibo found that some employees were skeptical about migrating to a new system.
"Generally, accountants don't like change unless someone shoves something down their throat. They said, 'listen, the numbers yesterday will be the same numbers tomorrow, we want the boards to look exactly the same. Nothing needs to change.' Which is why we originally were going to stay with Infor."
No Longer Meeting Needs
After the initial pushback, and using some change management best practices, the move to Oracle ERP Cloud proved to be not as tough as he thought. But it was not just about the increased functionality of a cloud ERP system, he said.
"The other thing is, quite honestly, I was managing a multibillion-dollar budget, and I didn't want to carry the asset on my books anymore. The depreciation of the installation and all the software … software shouldn't be a capital asset on the books that you have to then write off if you decide that it's no longer meeting your needs. We're way past the point of spending millions on very customized ERPs. So, this is a cost of business operation expense which was, for our CFO, an easier conversation to have."
Skibo characterized the move to Oracle an aggressive approach, but one that paid off:
"After we went live in January, the controller's words to me were that he's never seen a project as successful as the one we had just implemented. So we had a great opportunity to take an alternative path."
As for what Textron would do differently, if it could go back in time to the start of the transition, Kelli Gudz, Textron's senior finance systems manager, said during a presentation:
"I would've started merging our data sooner. We needed to understand how the data is stored, the data model in Oracle, so that we can match everything correctly. As early as possible, get a really in-depth knowledge of the data model."
For Skibo, the project's only negative was some disorganization of the Oracle sales teams, he said. A few weeks in, Textron needed some additional service, and he learned that it was not part of the original sales team. He had to talk to another sales team. "Not to be Oracle-bashing, but that lack of coordination was a little bit frustrating," he said.
Conclusion
Kitchen Art and Textron are two good examples of what companies can gain by a transition to a cloud-based ERP. As the two demonstrate, for a cloud migration to be a success, a company must start early on preparing its data for the move. The move may alter how the business operates. The first step is to determine what data needs to move and why. As Textron's Gudz said, it is imperative that you get an in-depth knowledge of the data model and how data is stored, as soon as possible. For many companies, data migration tools or outside IT services will be the answer. As these customer stories show, a move to the cloud, when done correctly, offers numerous benefits and reduces the need for new equipment.
These stories are also a win for Oracle: The database giant has, in recent years, been intensely focused on its cloud strategy as its key to growth. It will be interesting to watch how many of its existing ERP customers will make the move to the cloud in the coming years.