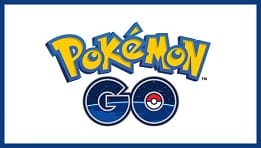 The incredible popularity of Pokemon Go could turn out to be a huge boost for augmented reality (AR), which already has useful applications in the enterprise.

In case you were in a cave this week, Pokemon Go is an augmented reality game that makes use of real-world locations and your smartphone. Pokemon Go uses your camera and imposes images of Pokemon critters in the setting around you.
The Pokemon Go experience may move AR forward by leaps and bounds, in no small part because it helps crystalize what AR is for consumers. We've seen this cycle of consumerization with smartphones, tablets, and even PCs, where business leaders become so accustomed to a technology at home, they can more easily envision uses for it at work.
Consumers in particular would benefit from a Pokemon-inspired boost in AR usage, because AR offers many new ways of engaging with companies, products, and services.
Concerns about Decorum, Safety
The game has been downloaded well north of 15 million times and sent Nintendo stock soaring. Pokemon "trainers" have been staring at their phones while trying to catch virtual Pokemon creatures by throwing virtual Pokeballs at them in places that are clearly not appropriate for rabid gamers, such as the Holocaust Memorial Museum and Arlington National Cemetery, both in the Washington D.C. area, and St. Patrick's Cathedral and the Ground Zero Memorial in New York.
In San Francisco, the city zoo sent out an email blast to its members, notifying them that rare Pokemon have been found in their zoo. No mention at all of real animals.
There have been numerous safety and security issues, too, with unwitting Pokemon Go players being set up by crooks who trick trainers into visiting certain locales to find rare Pokemon – and then stealing their phones. Other players have posted pictures of themselves playing Pokemon Go while driving. Many police departments have issued warnings regarding the game.
The fast rise of the game is leading to people seeing AR for the first time, and the social awkwardness is part of the consumerization cycle, too. Remember that when the Blackberry first came out, and etiquette had not caught up to the way we should use the phone at a meeting or during a meal. And because the cycle is a familiar one, organizations ranging from restaurants, zoos, and even the National Park Service are already capitalizing on the Pokemon craze as a marketing device.
Many Uses for Augmented Reality
Pokemon Go has already become the most visible example of augmented reality in the consumer space. If it inspires a surge in AR for enterprise applications, it will be a familiar pattern. Apart from Pokemon Go, augmented reality has useful applications already deployed in business. This is not just a future vision; tech vendors are incorporating it now. Here are but a few use cases for augmented reality:
Facility and equipment maintenance: A worker looks at a valve, and the AR-assisted app displays data about it, the maintenance schedule, or information selected from technical publications.

Warehouse picking: AR-assisted warehouse systems help workers pick and sort packages by recognizing package codes and offering instructions via graphical overlays for sorting and delivery.

Marketing and sales: An AR-assisted sales app lets customers explore product features and get assistance from a sales associate. Users can manipulate a digital object or "try on" a product from a digital catalog.

Real estate: A prospective buyer looks at properties on a block, and the AR-assisted display gives him listing information.

Surgery: Surgeons will eventually use holographic displays like Microsoft's Hololens or Google's Magic Leap for finding tumors, highlighting parts of the anatomy, and as a way for instructors to teach interns.
Perhaps most importantly, when a technology gets consumerized, the existing enterprise solutions tend to seem clunky. Consumers bring the tech into the enterprise and innovate, allowing it to more smoothly integrate into existing business processes. The best uses for AR probably haven't yet been imagined.
Augmented reality, and the related technology virtual reality, clearly have tremendous potential. It remains to be seen if Pokemon Go accelerates adoption of AR, but this fits the pattern we've seen with consumer devices. As people begin to understand the possibilities they will find new ways to bring it into the enterprise.