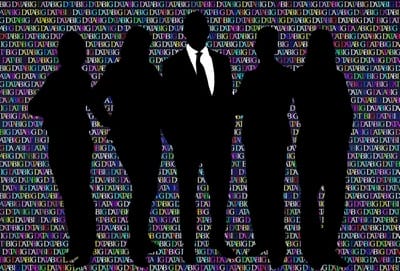 Technology giants have gone on a data-analytics spending spree of late, but the biggest so far has been Salesforce's deal this month to purchase data-analytics pioneer Tableau Software for more than $15 billion in stock.
The optimist looks at this move as Salesforce continuing to strengthen its promises to its customers regarding data analytics and business intelligence. The more cynical view is that Salesforce needs Tableau to bolster an analytics platform that has been more aspirational than reality.
The acquisition is Salesforce's biggest to date and comes in the midst of skyrocketing interest among enterprise buyers in data analytics and business intelligence. It also comes on the heels of SAP buying Qualtrics for $8 billion and Google acquiring Looker for $2.6 billion. And while not an acquisition, Microsoft's Power BI platform is quickly moving up the ranks in the data analytics and business intelligence space. In fact, some are speculating that Salesforce bought Tableau to better compete with Power BI.
Salesforce hooked the biggest of the bunch: Tableau's self-service analytics platform is used by about 86,000 companies, including Verizon, Charles Schwab, Southwest, and Netflix.
Many Questions
The move presents many questions for Salesforce, the biggest being: How will Seattle-based Tableau fit in with Salesforce's existing analytics efforts? You don't have to be Albert Einstein to remember that the San Francisco company launched its data analytics platform Salesforce Einstein in 2016 and that it also partnered with IBM's Watson shortly after. Watson's skills with natural language and data discovery was supposed to be the missing puzzle piece that would allow Einstein to work intuitively with the Salesforce customer base.
But a huge Tableau selling point for Salesforce is the intuitive, self-service aspect of Tableau's software and how non-data-scientists can visualize data. During a conference call, Brett Taylor, Salesforce's president and chief product officer, explained why the San Francisco company coveted the self-service aspect of Tableau:
"Salesforce is proud of the impact we have had with Einstein Analytics on sales and service, and also market analytics with Datorama. And now with Tableau we're expanding it to enable analytics and data literacy for every department and every user at every company. … With Tableau, we can go to … every user and enable them to help see and understand data, which is Tableau's mission. And you combine that with the Salesforce Customer 360 platform, and these customers can do the digital transformation faster and enable everyone that participates in that transformation to be literate in data. And we think that's a really powerful value proposition."
Salesforce Chairman and co-CEO Marc Benioff had this to say in a press release: "We are bringing together the world's number one CRM with the number one analytics platform. It's truly the best of both worlds for our customers—bringing together two critical platforms that every customer needs to understand their world."
Geography is also part of the equation. During the conference call, Benioff said he has wanted to make a big impact in Seattle for a while. The company currently employs about 1,000 in the Seattle area. With Tableau, Seattle will now be Salesforce's official second headquarters, he said.
As for branding, Tableau will operate independently under the Tableau name and will continue to be led by CEO Adam Selipsky and the current leadership team.
Salesforce Lacks Traction in Data Analytics
Despite the excitement surrounding the deal, one can't help but see similarities between what Salesforce is saying about Tableau and what it said about the Watson partnership. In a video about the Salesforce and IBM partnership, Salesforce talks about the "cognitive customer," a customer whose decisions are driven by insights unearthed by Watson. They stress that "you don't program Watson, you work with it" and that with "Watson analytics you can ask Watson a question and Watson can show you the data in a way that is easy to understand and to share." In other words, it sounds a lot like the reason Salesforce is buying Tableau. But it raises the question—if Watson was everything that Salesforce claimed in 2017, why does it need Tableau in 2019?
And by the way, as early as 2016, Einstein used the tagline, "AI for everyone." This is not the first time (and likely not the last time), Salesforce will impress upon us that its new acquisition/offering is designed to allow all users access to AI and business analytics.
While no one was willing to go on record, customers we have spoken to have said that neither Einstein nor the Watson marriage were providing the insights or automation that were promised. The Tableau acquisition, to us, seems meant to shore up an underperforming Salesforce analytics platform, in addition to fending off competitors such as Microsoft's Power BI.
In a personal blog post, Vijay Vijayasankar, VP and senior client partner for IBM Services, wrote about Salesforce's deficiencies in this area:
"Salesforce has been dabbling with analytics and AI for a while but without great traction. Analytics—or more accurately visualization—is an evergreen market. So it makes sense for Salesforce to get a significant market player into their portfolio. It also prevents Tableau ending up with their big competitors."
Vijayasankar went on to say that certain companies may appreciate this deal more than others:
"I expect larger companies to generally like this—because they can negotiate and rationalize and right size their licenses on both Salesforce and Tableau, and hopefully reduce custom work on Salesforce over time … For smaller companies, I expect a bit of grief in general as their first reaction. Smaller companies generally seem to like Tableau more than they like Salesforce (just from my limited view)."
Making it All Work Together
The ultimate issue may simply be how Salesforce rationalizes and differentiates these offerings. Technically speaking, Einstein is not a business intelligence tool. It is an AI platform. And technically, Watson is also not a business intelligence tool. It is an AI tool using natural language processing. Both were intended to drive analytics and business intelligence, and both were certainly branded as key components of business intelligence. Prescriptive analytics, specifically, were supposed to be where Einstein and Watson shine. However, Tableau is a true analytics and business intelligence tool. Seen in the best light, Tableau might be the piece that Einstein was missing.
If Salesforce can provide data analytics and insights with Tableau that it has been promising at least since Einstein, combine it with the predictive analytics and natural language processing that it promised with the Watson partnership, and marry it with the strong Salesforce platform, UI, and user community, it might finally live up to the potential it has described for Salesforce for several years.
And at worst, Salesforce has bought itself some time to work through the problems it still has with its business intelligence offerings by taking a major asset away from competitors. Predictive analytics isn't easy. So acquiring Tableau's technology and leadership team can't be a bad thing. The question is whether there is room for Einstein, Watson, and Tableau or whether three's a crowd in this case.
Photo Credit: Pixabay