RESOURCES
Balancing the consumption of natural resources and the global economy is becoming increasingly difficult. The challenges and constraints arising from the demand for resources and environmental, security, and regulatory requirements are creating a set of ongoing hurdles on both a local and global scale. New technologies are emerging that address these issues; however, they do not conform to historical solution models.
0%
…of companies will use analytics and socially crowdsource solutions to customer problems to decrease cost of high CSAT.
In order to align business and technology requirements, companies must update their operational models, infrastructure and back-office processes. Avasant consultants have deep industry knowledge and operational experience in designing long-term solutions that address our client's changing needs. The continuous maturing of global sourcing and innovative delivery models coupled with emerging digital offerings is creating a set of tools and solutions that allow companies to meet the unique challenges of this industry. Our experts understand the technologies and processes necessary to sustain and improve resources management and infrastructure, weighing capital and operational expenditure decisions on a case-by-case basis. Our recommendations outline a roadmap for significant savings, best of breed technology investments, and strategic alignment of business and IT needs.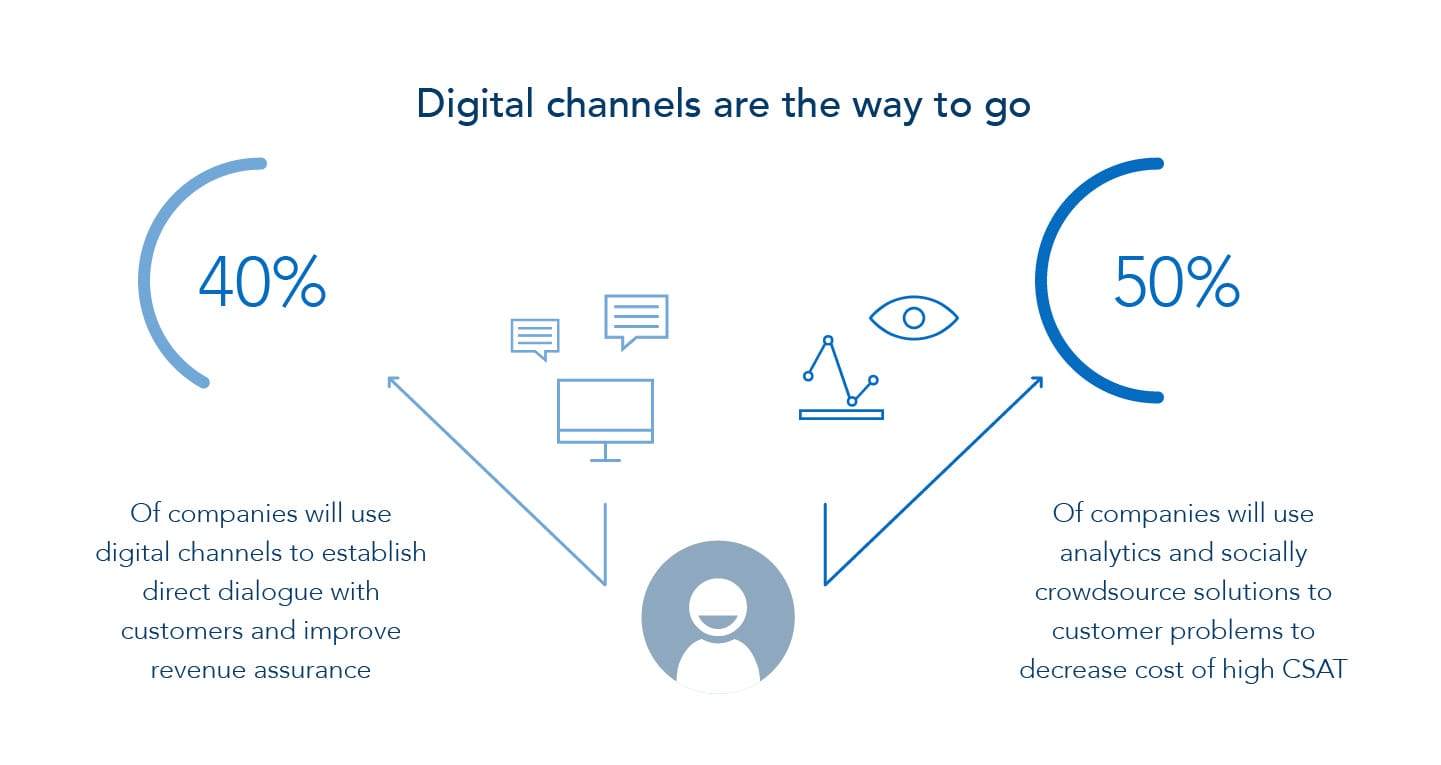 CLIENT CASE STUDY
Every dollar saved can benefit rate payers and increase investments in new efficient technologies. With this in mind, an energy holding company with $6.4 billion in revenue sought to optimize internal processes to maintain its lion's share of the industry. Avasant recommended next-generation customer service offerings to increase margins. We developed an enhanced call processing strategy for their Customer Contact Center services and selected a service provider partner who could implement a virtual pool for call and back office processing. Automation provides a method for achieving a competitive advantage and will soon be essential for efficiency and cost savings.
"Avasant proved themselves to be very skilled in all aspects of our relationship. Not only did they possess the skills, qualifications, expertise and experience necessary to advice SCE in its transformation to a managed services environment for IT products and services, they became key resources to the highest levels within SCE…Avasant's advisory services have ensured that there is a significant savings opportunity for SCE through the managed services contract, which will reduce SCE's overall cost of IT products and services, increase the quality, speed, reliability and consistency of IT support for SCE's business; improve alignment between SCE's business and IT support, and help enable SCE to focus its internal resources on its core business and strategic direction…we look forward to the next opportunity to work with Avasant again."
Robert Joslin
UTILITIES & RESOURCES PRACTICE LEAD