ABOUT EMPOWERING BEYOND
Avasant's Empowering Beyond Summit brings together industry leaders to ideate, connect, and collaborate on issues that matter most to enterprises. This annual flagship event offers the incredible opportunity to gain insight into emergent business solutions and hear industry experts sharing first-hand accounts of the challenges and successes that are progressing enterprises forward.
Empowering Beyond Dubai 2023
Empowering Beyond Dubai – Feb 8, 2023
Dubai, United Arab Emirates
Empowering Beyond Summit (EBS)-Middle East, the regional segment of Avasant's flagship event brings together senior executives from innovative companies, leading local and regional conglomerates and public sector institutions for an evening of meaningful discussion on digital technologies moving from 'Imagination to Action'
Imagination to Action reflects our vision for a resilient and innovative future, and signals an outlook towards meaningful and tangible outcomes as we translate concepts to reality. Over the next year, with unprecedented breakthroughs in technology, we will be able to power the future through creative solutions and unlock new and exciting levels of the human experience.
In 2023, ever-evolving innovation will actualize dreams and ideas. This is the embodiment of Imagination to Action. As we supercharge into the new era, technology will pioneer sustainable and winning resolutions to the global challenges we face today. Limitations on time and resources will soon become a thing of the past as revolutionary industry developments become ingrained into our daily lives.
Agenda-At-A-Glance
Session
Opening Keynote - Imagination to Action
Middle East Digital Ecosystem - Avasant GCC RadarView™ Launch
Better Governance Through Technology
Crafting a Digital Ecosystem of Partners
Models for Sustainable and Equitable Hyper Growth
Leadership for an Everchanging World
Empowering Beyond Dubai 2023 Speakers
More speakers will be announced leading up to the big day.
EMPOWERING BEYOND TESTIMONIALS
Maher Al-Haffar
Chief Financial Officer, CEMEX
Bharat Amin
Executive Vice President & Chief Information Officer, Huntington Ingalls Industries, Inc.
Sidney M. Prescott
Head of Intelligent Automation, Spotify
Ted Ross
Former CIO, City of LA
Greg Goff
Board Member, Exxon Mobil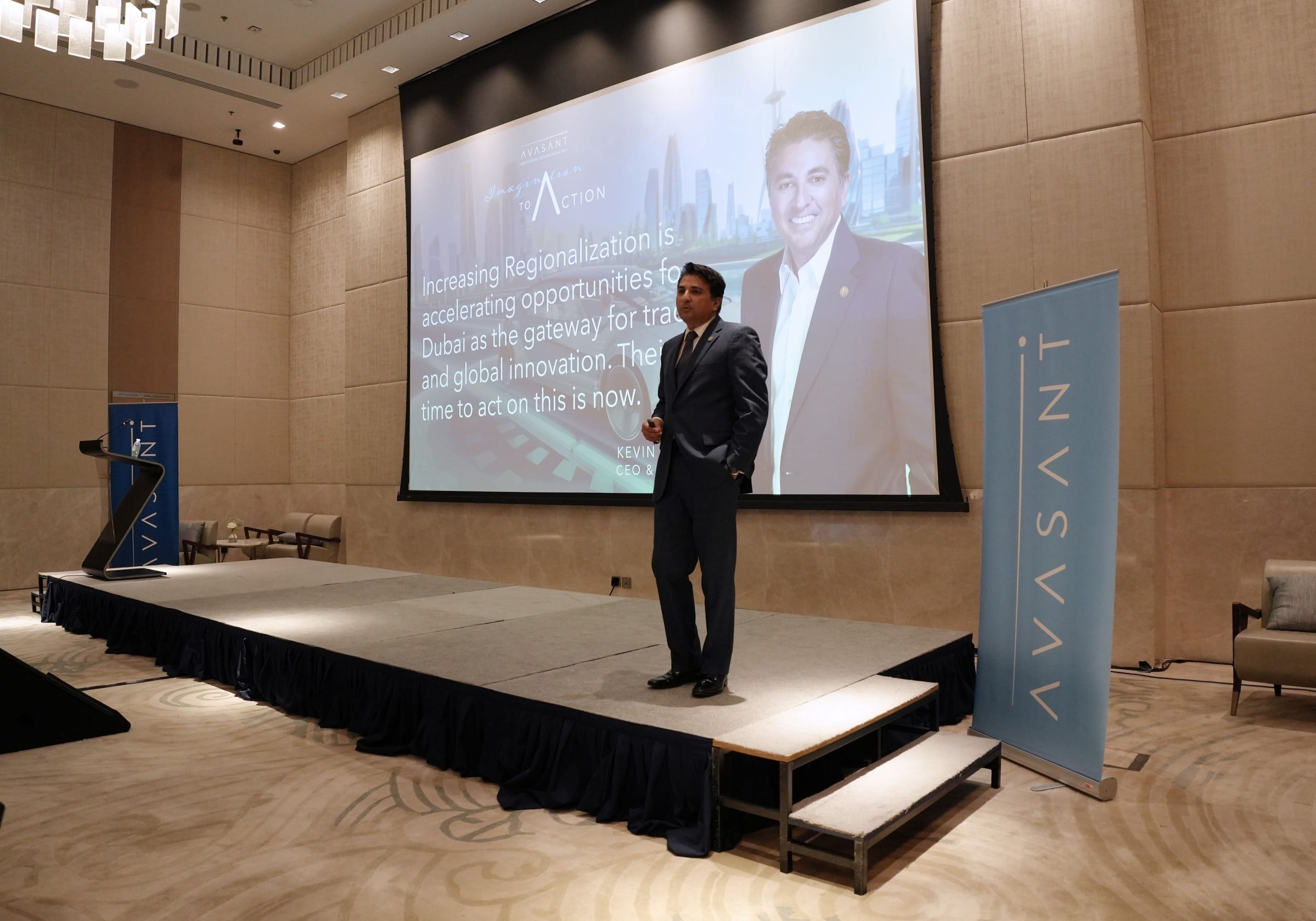 Gulf News Interview With Kevin S. Parikh
"Most of our clients interested in investing here are looking to establish a headquarters. They want a gateway from the West to the East. They are looking at a talent pool they can establish in Dubai." - Kevin S. Parikh
Read Interview
Report: Creating a Sustainable Technology
Free Sample Report on Creating a sustainable technology-enabled Economy.
Empowering Beyond Middle East 2023 Recap
The Empowering Beyond Summit-Middle East was a highly anticipated annual event that brought together senior executives from leading local and regional conglomerates, public sector institutions, and innovative companies. The event focused on digital technologies and innovation, with an emphasis on turning ideas into tangible outcomes. Attendees gained valuable insights into emergent business solutions and heard from industry experts on the challenges and successes that are driving enterprises forward. The event showcased how technology could power the future through creative solutions and unlock new levels of the human experience. It was a successful platform for meaningful discussion and collaboration on digital technologies in the Middle East region
Suzan Ezzeddine
For more details or sponsorship opportunities please fill out the form or contact Suzan at suzan.ezzeddine@avasant.com