AVASANT PARTNER CONNECT EXPERIENCE
At Avasant's Partner Connect 2023, join our global leadership team at an intimate forum for invaluable insights on the latest industry trends and next generation transformation solutions that are reshaping the future.
On Tuesday, September 12th, at Ovation Square in the heart of Downtown, Long Beach, CA, enjoy an incredible relationship building opportunity with our leading advisors, deals teams, and research leaders.

Industry Insights
1:1 meetings with Avasant's Global Leadership Team.

Interactive Sessions
Innovative and progressive solutions for the future.

Networking
Build relationships with our advisors, deals teams, and research leaders.
LOCATION
Ovation Square 350 Pine Ave, Long Beach, CA 90802
Partner Connect 2023 will bring together Providers and Advisors in a private and collaborative setting.
ACCOMMODATION
Stay at the beautiful Hilton Long Beach and benefit from preferential rates for Avasant Partner Connect 2023 and the Avasant Foundation Golf Event: Impact The Future 2023.
Please note: All available rooms have been booked.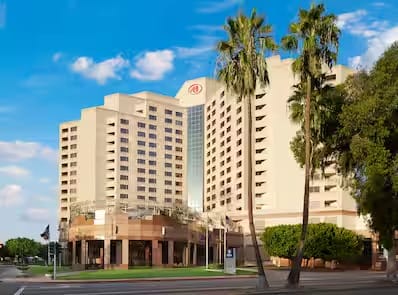 AGENDA
Time
Activity
8:00 AM – 9:30 AM
Registration
8:30 AM – 9:30 AM
Breakfast
10:30 AM
Pre-game kickoff/ Shotgun start
11:00 AM - 4:00 PM
Play
12:00PM - 2:00 PM
Lunch
2:00 PM - 4:00 PM
Resume Play
4:00 PM - 5:00 PM
Cocktail Reception
5:00 PM - 6:00 PM
Dinner Reception and Awards
Time
Activity
7:00 PM - 8:30 PM
Opening Reception
Location: Hilton Poolside
Time
Session
Speakers
7:30 AM – 8:00 AM
Shuttle Transportation to Ovation Square
7:45 AM - 8:45 AM
Breakfast and Networking (at Ovation Square)
8:45 AM - 8:50 AM
Welcome & Introduction
8:50 AM - 9:20 AM
Keynote: Unlocking a New Era of Tech Enabled Services for Strategic Transformation
Kevin Parikh (Chairman and CEO, Avasant)
9:20 AM - 9:45 AM
Panel Discussion: Co-Creating Transformational Deals in Turbulent Times
Shael Roopchand (M), Matt Barlow, Anupam Govil, Naresh Lachmandass
9:45 AM - 10:10 AM
Panel Discussion: The Art of Winning - The Trifecta of Outcomes, Savings, and Innovation
Shevy Magen (M), Henry Guapo, Nishant Verma, Carlos Hernandez
10:10 AM – 10.30 AM
Networking Break
10:30 AM - 12:10 PM
1:1 Sessions (4 Rounds)
12:15 PM - 1:45 PM
Lunch (Offsite)
1:50 PM - 2:15 PM
Panel Discussion: Buyside Insights - Big Ticket Drivers for the Next 5 Years
2:15 PM - 2:35 PM
Closing Keynote: The Avasant Edge - Leveraging Gen AI to Transform the Enterprise
Akshay Khanna
2:45 PM - 4:25 PM
1:1 Sessions (4 Rounds)
4:40 PM - 5:20 PM
Digital Masters Awards Ceremony
Frank Scavo, Caroline Kyes
5:30 PM - 8:30 PM
Avasant Clients and Friends Celebration
Service Provider guests welcomed
GOLF TOURNAMENT: IMPACT THE FUTURE
Join The Avasant Foundation on Monday, September 11th, for our annual golf event, Impact the Future. Nestled among 128 acres of lakes and tree-lined fairways in beautiful Seal Beach, Old Ranch Country Club, enjoy an incredible day on the pristine Ted Robinson course, followed by a cocktail reception. All proceeds raised contribute towards empowering deserving youth through education, employment, and entrepreneurship.
Learn More
Samantha Rattan