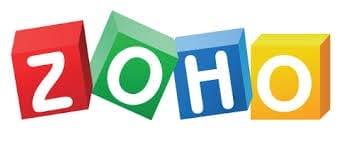 Enterprise buyers often limit their search for CRM solutions to major players, such as Salesforce.com, Oracle, SAP, and Microsoft. In reality, there are dozens of good CRM systems, and buyers would do well to extend consideration to other, less well known, contenders.
The latest example is Zoho, which this week unveiled some significant upgrades to its cloud-based CRM software, including the launch of Zoho SalesInbox, an email client powered by Zoho CRM and built exclusively for salespeople.
The 20-year-old company also announced its first two data centers in Europe, in Dublin and Amsterdam. By the end of the year or early next, Zoho will add its first data center in India, said Zoho Senior VP Raju Vegesna.
The new CRM features appear to be a move up-market for the company, as it targets the biggest CRM players such as Salesforce and SAP. Zoho–with headquarters in Pleasanton, Calif., and Chennai, India– says it has about 20 million users worldwide, spread across more than 300,000 "active companies" (as it calls them) in 130 countries.
Vegesna challenged the notion that Zoho is moving up-market, saying his company is already there. "We serve all layers of the stack. It's just that our products are deepening," he said. Nonetheless, many of the announcements not only mirror recent announcements by CRM giant Salesforce but also Microsoft's recent announcements around Dynamics 365. The CRM market competition is heating up around usability, integration of other apps, and making better use of data, and Zoho is looking to compete in these areas.
This week's multifaceted release is the biggest in company history, Vegesna said, and it encompasses other solutions including major upgrades to its CRM, an expanded apps marketplace, and exclusive developer tools and programs.
Using customer data in Zoho CRM, Zoho SalesInbox prioritizes customer conversations, ensures that salespeople never miss an important email, and provides context for email conversations. It works with Gmail, Exchange, Yahoo! Mail, Zoho Mail and other standard email hosting services.
"Email and CRM are the two pieces of software that are the most critical for salespeople," Vegesna said. "Yet, they usually don't work together very well. With Zoho SalesInbox, we're solving that problem and creating a new product category that transforms how salespeople use and interact with email."
In a briefing with Computer Economics analysts, Zoho demonstrated briefly how SalesInbox addresses the problem of siloed email and CRM systems. SalesInbox features a user interface that is easy to understand and rich with useful data that is cordoned off into four main columns and a set of easy-to-configure folders on the left. It was fairly simple to drag and drop data into various columns or create smart folders that seamlessly pull data from the CRM or other systems.
Highlights of Zoho SalesInbox
SalesInbox includes the following:
Hands-free email prioritization: With a multi-column inbox layout, Zoho SalesInbox automatically organizes incoming emails according to the information stored in the user's CRM account — such as the deal status, size, and closing date. This way, salespeople can easily spot the emails that require immediate attention.
CRM updates right from the inbox: Salespeople can take actions right from their inbox, without logging into their CRM. When an email comes in from an interested lead, the salesperson can drag and drop the email from one column to another. By then adding some essential information, an opportunity is created in their CRM system.
Reminders and response watch: Most email clients allow users to set-up reminders for emails they need to get to. Zoho SalesInbox lets salespeople set reminders for emails they need to receive. Whenever they send an email to a customer or prospect, they can set a time limit during which they can expect to hear back. The Response Watch functionality monitors incoming email, and if it doesn't detect a reply during the allotted time, it lets the user know.
Zoho Marketplace
A significant part of Zoho's announcement is Zoho Marketplace, which lets users sync marketing data with sales stats or compare ad spend to lead generation results. Users can bring all their business processes into one place by connecting Zoho CRM with their favorite third-party apps. According to Zoho's blog, the Zoho Marketplace offers extensions from major SaaS vendors, including MailChimp, SurveyMonkey, Zendesk, Eventbrite, Box, DocuSign, SignEasy, Webmerge, and SMS-Magic. This feature has the potential to be the most important of all the announcements, as many organizations have struggled with connecting the dots between marketing and sales conversion data.
Zoho Developer
Another new offering is Zoho Developer, a platform available to Zoho developers, partners, ISVs, IT services companies, and domain experts to develop and distribute their extensions and custom apps. As part of the program, developers get the Zoho Developer tool, which lets them build extensions for Zoho CRM now and other Zoho products in the future. Developers can submit their extensions for review before publishing them to the Zoho Marketplace. Zoho takes no commission from Zoho Marketplace sales.
"The typical marketplace operator takes a significant cut of each partner sale, up to 30 percent or more in some cases," Vegesna said. "We don't buy into that model. Our developers are doing us a great service by strengthening our ecosystem. We don't believe they should pay us a commission on top of it."
This is good news for Zoho's developer community.
Major CRM Upgrade
Included in the announcement is a big upgrade to Zoho's most popular product, Zoho CRM. The latest version supports email, social media, live chat, and phone communications, letting salespeople engage their customers across all channels. The revamped user interface boasts usability innovations such as Timeline View, Page Layouts, and Gamescope.
Zoho on the CRM Radar
Integrating disparate business systems is a trend that is picking up steam in 2016. Zoho's new offerings follow a similar path to Microsoft's recent announcement regarding Dynamics 365. Dynamics 365 will combine the company's CRM and ERP cloud solutions into one cloud service with new apps to help manage specific business functions, including: financials, field service, sales, operations, marketing, project service automation, and customer service.
The leader in CRM, Salesforce, is also charging ahead in the integration department. The recent acquisition of Demandware will create a new product line for Salesforce's cloud software called the Commerce Cloud. That unit will connect to Salesforce's customer success platform, leveraging Salesforce's marketing, analytics and sales tools. And of course, Microsoft and Saleforce partnered in 2014 to bring more integration between Microsoft's Office and Outlook programs and Salesforce CRM.
As for enterprises looking for a new CRM system or an upgrade, many buyers probably haven't had Zoho on their short lists, thinking it was for small office or home office users. Zoho is now competing in some of the same areas of user experience and data integration as other offerings. These developments may change that perception.