By Frank Scavo, President, Avasant Research
Earlier this month, Oracle and Cerner jointly announced an agreement for Oracle to acquire Cerner, a provider of digital systems to healthcare providers. The deal of approximately $28 billion will be the largest in Oracle's history, nearly three times the size of its PeopleSoft acquisition in 2005.
To understand the rationale behind the deal and what it means for the two companies, the industry, and especially for Cerner customers, we interviewed Avasant partners, consultants, and fellows who focus on the healthcare industry. This research byte summarizes our point of view.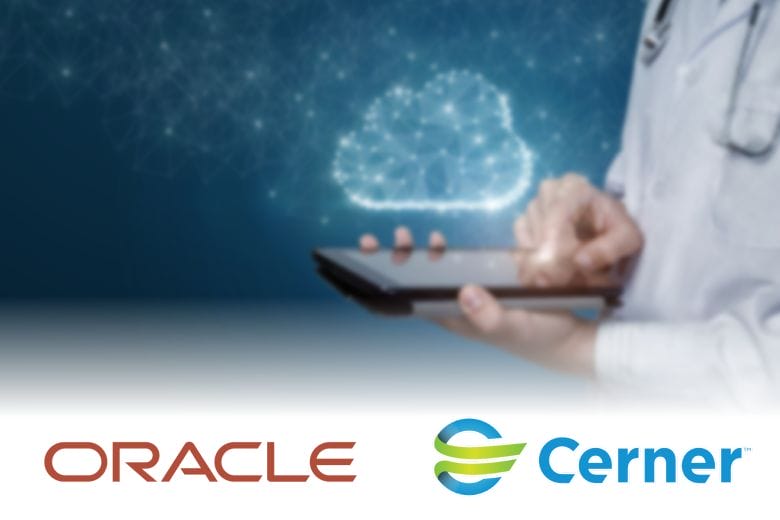 Why this Deal?
From Oracle's side, the deal is all about getting Oracle deeper into the healthcare market, which, according to Oracle's press release, is the most important vertical market in the world, and a $3.8 trillion market in the U.S. alone. We might add, it is also an underserved market. Large enterprise software providers, such as SAP, Oracle, and Microsoft, have their roots in manufacturing and other product-based sectors. They have demonstrated less of a commitment to healthcare. The Cerner acquisition will immediately make Oracle one of the largest technology providers to the healthcare sector, where there are significant barriers to entry and the contracts can be enormous, as seen in Cerner's $10 billion contract with the U.S. Department of Veterans Affairs.
And, of course, there are cross-selling opportunities. Oracle is one of the top two or three enterprise software vendors in the world, with an array of modern cloud ERP, cloud CRM, and other systems. Oracle no doubt hopes to cross-sell its portfolio into Cerner's installed base.
From Cerner's side, the deal is all about using Oracle's deep pockets and market presence in its battle against Epic, the market leader. Cerner is in second place, but it has been losing ground to Epic in recent years, especially in larger health systems. Oracle's international presence can expand Cerner's global reach, similar to how Oracle has been expanding NetSuite's presence after its acquisition in 2016.
The acquisition also strengthens Cerner's cloud story. Epic's cloud strategy centers on its partnership with Microsoft. Cerner's acquisition by Oracle is more than a partnership—it is a marriage, one that will include deeper co-development and joint R&D.
It should be noted, however, that for net-new customers that have standardized on Microsoft's technology stack, the Cerner/Oracle combination will probably not be their first choice. But that is already the case today, since Cerner is already built on Oracle database. The deal also most likely spells the eventual end of Cerner's previous collaboration with AWS for patient engagement.
The deal also is aimed at modernizing Cerner's user interface. Oracle's press release stressed the opportunity to make Oracle's voice assistant the primary interface to Cerner's systems, freeing clinicians from keyboards. We've seen Oracle demonstrate its voice assistant technology in the past and believe this is an excellent opportunity to take clinical systems to the next level in ease of use.
"We will make Cerner's systems much easier to learn and use by making Oracle's hands-free Voice Digital Assistant the primary interface to Cerner's clinical systems," said Mike Sicilia, Oracle's EVP vertical industries. "This will allow medical professionals to spend less time typing on computer keyboards and more time caring for patients."
There are other synergies as well. The main one is the opportunity Cerner offers to Oracle to increase the scale of Oracle Cloud Infrastructure (OCI), specifically its Gen2 Cloud. Oracle trails far behind AWS, Microsoft, and Google in cloud infrastructure services. Conveniently, Cerner is built on Oracle database, but is not leveraging OCI. In fact, the bulk of Cerner's customers are running large complex installations on-premises or hosted in Cerner data centers. This is a great opportunity for Oracle to upgrade and shift Cerner's technology stack to OCI, giving Cerner a modern, cloud-based foundation while at the same time increasing the scale of OCI. This move also cuts data center costs for Cerner, further juicing Cerner financials.
There is also a data-angle to the deal. In April, Cerner acquired Kantar Health to pump up its data business under a new operating unit dubbed Cerner Enviza. The goal is "to help life sciences companies and research organizations with all aspects of the therapeutic lifecycle." Cerner sees this becoming a $1 billion business in itself. Commenting on this angle, Avasant Fellow Dr. Steven Gerst said,
Since the new Artificial Intelligence, Augmented Intelligence, and Machine Learning programs require significant amounts of data to develop and refine the algorithms, these data can be very valuable for Oracle to utilize to help develop and take a leadership position in AI/ML as this industry develops rapidly.

With Cerner systems installed at approximately 27,500 facilities worldwide and about one fourth of all U.S. health care facilities, the Department of Defense, VA contracts, and an electronic health information exchange (HIE) that connects data from 18 million service personnel, the data generated by these systems can be extremely valuable to Oracle.
What Does the Deal Mean for Cerner Customers?
The deal may be good for the parties to the transaction, what does it mean for customers? From our perspective, customers will not see much change in the short term. One positive change is that, to show some immediate synergies, Oracle may offer discounts to Cerner customers for purchase of additional Oracle licenses and especially cloud credits.
For the long term, however, many customers may be interested in migrating to OCI, relieving them of large capital investments needed to upgrade their on-premises or managed services deployments. Because Wall Street wants to see growth in Oracle's cloud services, Oracle will most likely make it financially attractive to do so. In new deals, when Oracle really wants a deal, we often see it not afraid to compete on price. Cerner is already perceived as a lower cost solution than Epic. With Oracle's backing and scale, Cerner may be able to become even more price competitive and thus gain market share.
A Positive Outlook, but not Without Risk
Interestingly, Wall Street's take on the deal is negative, some based on short term impact to Oracle's balance sheet, others based on how else the money could have been put to use—stock buybacks, for example. Fortunately, most customers do not read financial analyst opinions in making buying decisions.
Our view, overall, is positive for Oracle, for Cerner, and for Cerner customers, for the reasons outlined above.
That said, there are risks in any deal, especially one of this magnitude. First, rest assured that Cerner's competitors will play up fear, uncertainty, and doubt with new prospects. Competitors include not just Epic, but Allscripts and Meditech, who round out the top four competitors in this space. Cerner's installed base will be harder to disrupt, but there are always customers on the edge of considering a move if they are unhappy in some way.
The second risk, hinted at earlier, is with Cerner prospects that, for whatever reason, do not want to increase their dependence on Oracle. With Cerner hosting the system, such customers may not have felt like "an Oracle shop." Some Cerner customers are hosting their systems on AWS today, and it is unlikely that Oracle would force them off. But Oracle is likely to make it financially attractive and more convenient to go to OCI. Even in a multi-cloud environment, adding Oracle's cloud might be one too many for such customers.
Nevertheless, we still believe the benefits outweigh the risks. We are especially interested in seeing if Oracle can change the paradigm with how medical professionals interact with clinical systems, if the voice assistants can become the new standard, improving the clinician experience and overall patient outcomes. If so, Oracle will have raised the bar for enterprise technology in healthcare.
---
Thanks to the following Avasant partners, consultants, research analysts, and Fellows, who contributed to this report: Robert Joslin, John Walters, Dave Wagner, and Dr. Steven Gerst.
---