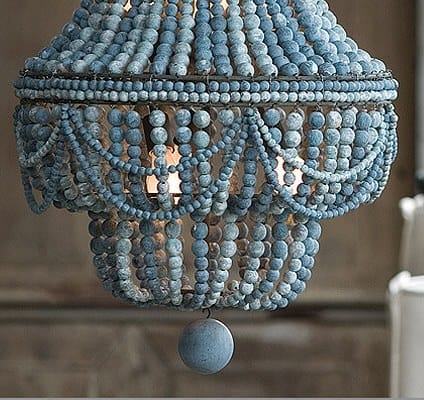 At the latest Oracle NetSuite conference in Las Vegas, we spoke with customers about how they were leveraging the cloud ERP vendor's solutions to transform their back-office systems and increase productivity.
One such customer is Regina Andrew Design, a manufacturer and retailer that specializes in home lighting fixtures, furniture, and a variety of home décor products. In just over three months, Regina Andrew was able to deploy NetSuite, make sense of its ordering system, increase the productivity of its sales force, and get off a mountain of spreadsheets that were slowing the company down.
The company is based in Detroit and has 45 employees, 50 outside sales people, and six showrooms across the country. Its 7,000 customers include big retailers such as Macy's, Nordstrom, and Neiman Marcus, as well as e-commerce partners, interior designers, and specialty retail stores.
In an interview with Computer Economics, Regina Andrew Design's Chief Operating Officer Jim Bonomo explained why the company replaced its legacy systems with NetSuite's ERP and CRM solutions for its back-end engine, while it implemented a NetSuite SuiteCommerce Advanced website to replace a Magento e-commerce site. Bonomo said he recognized years ago what was happening to his industry and how the Internet was eclipsing brick-and-mortar stores.
"We noticed that the brick-and-mortar, the traditional B-to-B selling channels, were being challenged, because most B-to-B retailers don't want to stock the whole inventory, and so they're behind the industry."
The company was using an older ERP system, which it combined with some in-house developed tools. This approach proved problematic as the company grew.
"We developed an app to take order processing because the owner is a firm believer of getting it quick. Scan the order, boom boom boom. So we're getting ahead of that industry, but as the company grows, it's just like anything—your data became housed in different spots."
Bonomo said the company used many Excel spreadsheets, and employees "were grinding a lot of information out, taking it in, taking it out." The company looked at NetSuite around 2012 but didn't feel the cloud technology was there yet. "We were concerned about everything being on the cloud," he said.
'A Shift in Our Customers'
The company had an awakening in 2015.
"In 2015 we really noticed a shift in our customers. We were getting more and more designers, but we were having a hard time servicing those designers. Our business was complicated—the way that we service them in regards to minimum orders, their pricing, their backorders, and stuff like that. We move in and out of products very quickly, and we found that we had all these backorders piling up. Our customer care people would always focus on the big orders, and the little orders would always get neglected."
Regina Andrew Design's website also needed a major upgrade, because the company wasn't getting a lot of web orders. Most orders came in through the outside sales team. "People would fax in orders, and most of our customer service people were getting phone calls and putting in orders. They were order takers. They were putting out fires rather than actually giving good service."
The company embarked on a software upgrade project and considered solutions from Infor, Salesforce, and NetSuite. Bonomo said one company stood out.
"Once I saw the NetSuite demo I was convinced. I liked the fact that it was cloud. I liked the price point, and I also liked the ability to do anything in the back-end. And so it really gave us an opportunity to get over all the problems we were having."
100-Day Implementation
The back-end implementation took a little more than 100 days and went live in September 2016. The SuiteCommerce-powered website went live in January 2017.
Bonomo said that once he made the NetSuite decision he acted quickly—some were surprised at how fast the new back-end tools went live. "The implementation team was like, 'you sure you're OK?' And I'm like, ah, just take the Band-Aid off, let's go. You just have to go live and make adjustments as you go. You have to either do it or don't do it. If you keep on putting it off, you're just going to always be scared."
Bonomo said the experience with NetSuite has given his company an opportunity to re-work its entire business process, clean up data, and get everyone pulling together.
"Generally what you have in any small business, or any business really, is people who've made these silos and pillars and they control their job, and so we had the opportunity to re-organize people's job responsibilities. And then we changed the vernacular for our customer service and customer care, put more people at different roles and responsibilities. But you have to get the buy-in for that and get them involved."
The result has been a boost to employee productivity, even though many were "kicking and screaming at first, saying, 'this is what I do, I can't see this.' Now it's to the point where their job responsibilities are different because the orders are easier to take. Now they're working on customer care, up-selling the product, working out quality issues, working on improvements."
For customers, one key benefit of NetSuite has been visibility into Regina Andrew Design's inventory.
"We give them not only the real-time availability, we also give them the future availability. Because a lot of products come in and out—it's very fashion-oriented—and so a lot of customers would say, 'I'm working on a project, I need that table lamp or chandelier, you don't have any in stock, when's it coming in?' We are able to show them that we've got 50 coming next week or in two weeks."
The Pokemon Go Example
As for what technology he wishes NetSuite would incorporate, Bonomo mentioned the example of Pokemon Go—although for e-commerce, not a game.
"I really believe the future, especially in the home décor industry, is going to be in augmented and virtual reality. The platform from that point needs to be able to integrate with 3D imaging."
He said he hopes NetSuite will jump on that bandwagon, because customers need to be able to take a picture of something and then buy it in that store. "Because when you really look at it, whether you're B-to-B or B-to-C, in the store of the future you have to be able to leverage technology and then let me buy and shop and do anything I need."
NetSuite and other cloud ERP vendors may be a long way from such an augmented reality approach. But, short of that, the SuiteWorld conference showed that NetSuite continues to take major steps to expand its offerings.
Photo credit: Regina Andrew Design