Since 1990, Computer Economics has conducted an annual survey of IT spending and staffing metrics. This year, however, there was a complication: The COVID-19 pandemic hit right in the middle of our survey period. Therefore, in order to measure the impact of the pandemic and ensuing recession, we added special questions to our survey. We also went back and re-surveyed those who had already responded. The result was our special, supplemental report Impact of the Coronavirus Pandemic on IT Budgets in 2020.
In addition, Frank Scavo, Avasant partner and president of Computer Economics, and Dave Wagner, senior research director at Computer Economics, conducted a free webinar to present a summary of the results both surveys.
The webinar addressed several key issues including:
The depth and breadth of budget cuts

How cloud, outsourcing, staffing, and compensation might be affected during the recession

How benchmarking metrics remain useful despite the economic volatility

Click the image below to watch the full replay.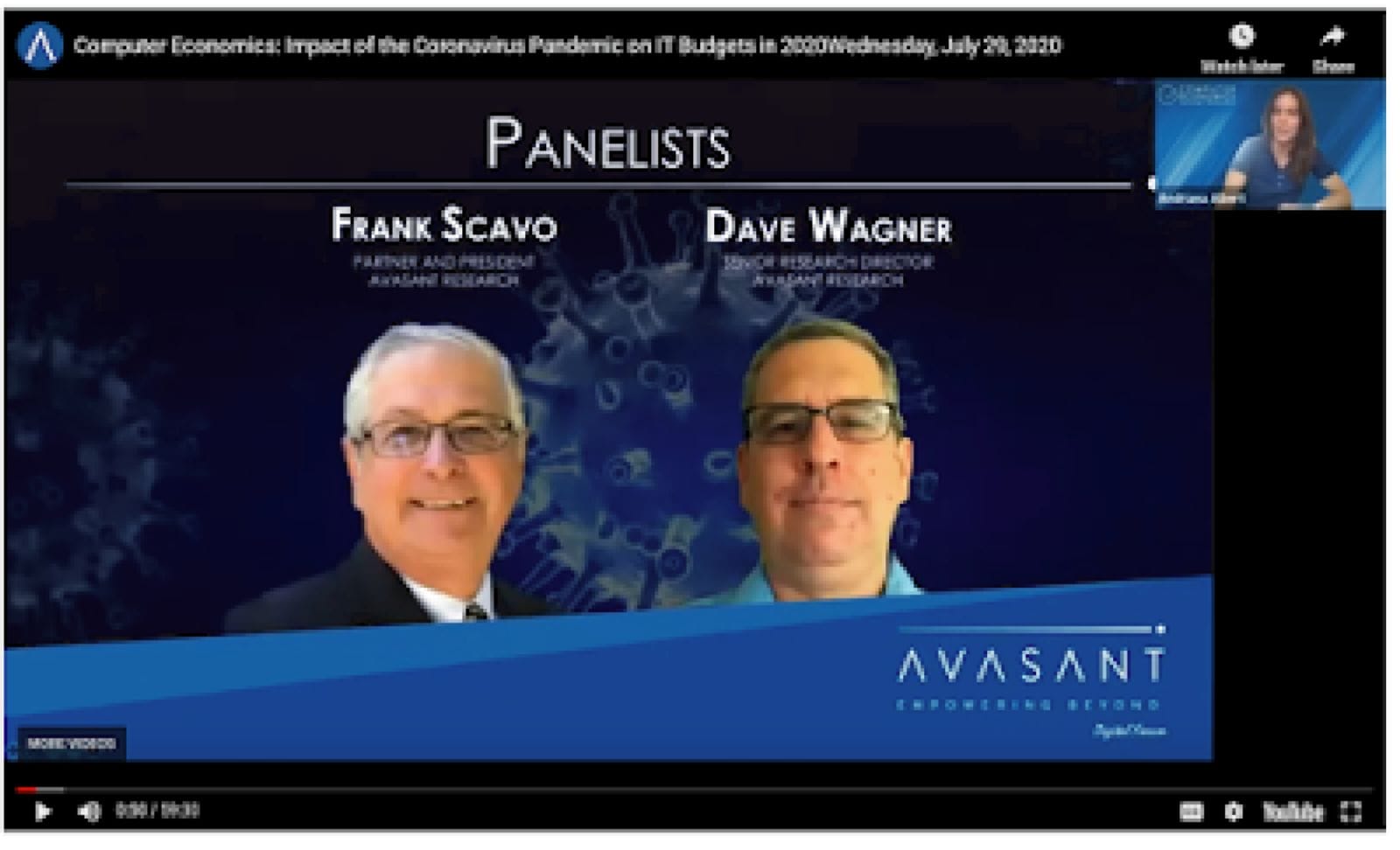 ---
This Research Byte references our full report, The Impact of COVID-19 on IT Budgets in 2020. The full report is available at no charge for Computer Economics clients, or it may be purchased by non-clients directly from our website (click for pricing).