GLOBAL DEVELOPMENT CONSULTING SERVICES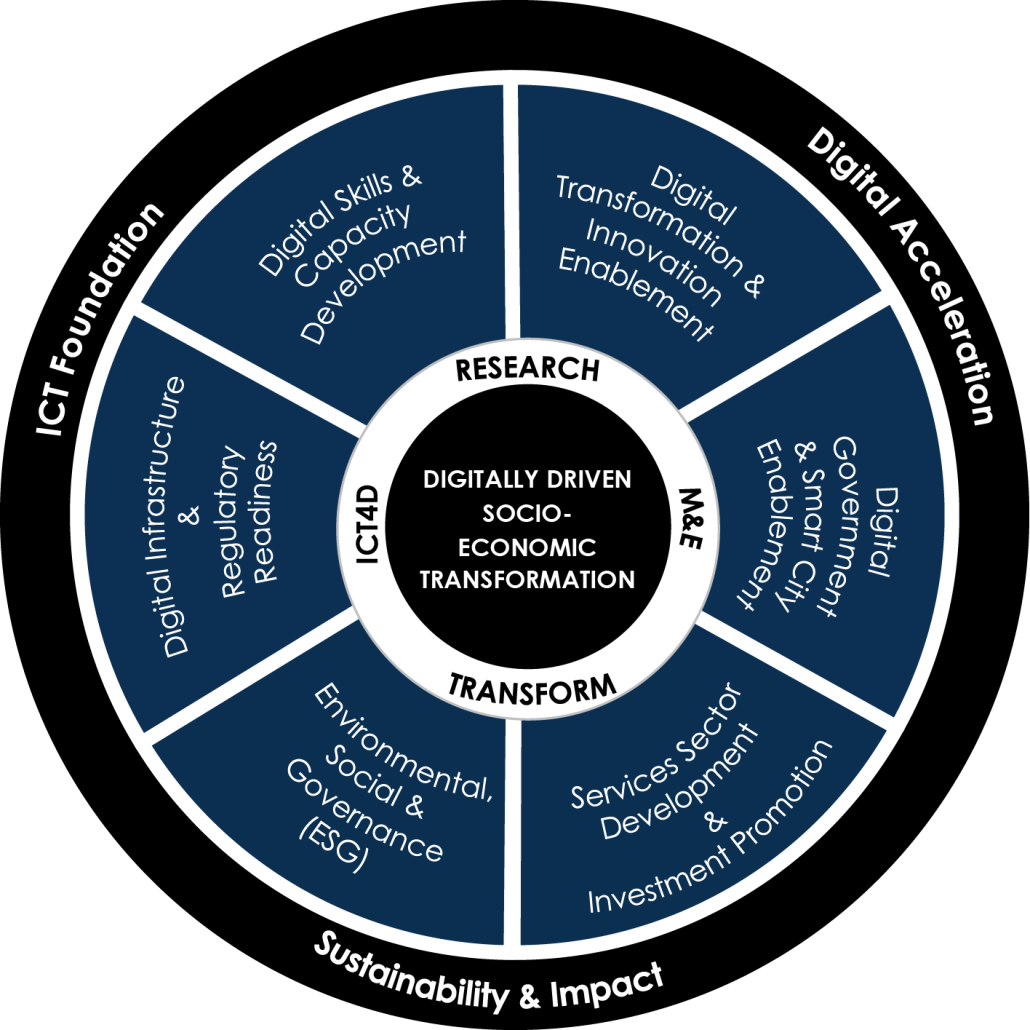 Digital transformation has become the enabler for investment, job growth, and sustainable development in today's global economy. Rapid digitalization is leveling the playing field for global economies which requires quick alignment with the new realities. Avasant's Global Development practice empowers nations, businesses, and communities to drive measurable socio-economic development with a three-pronged focus of building the ICT foundation, accelerating digital development and creating sustainable impact through digital strategies and private and public partnerships, leveraging synergies between Avasant Consulting,
Research and Data
.
SERVICES SECTOR DEVELOPMENT & INVESTMENT PROMOTION
Develop and Promote Services Sector To Attract Investments
Avasant's Services Sector Development & Investment Promotion services are focused on providing governments and public sector agencies with expert advice on charting future focused development initiatives.
PRIORITY SECTOR IDENTIFICATION
DIGITAL COMPETITIVENESS ASSESSMENT
INVESTMENT POLICY DEVELOPMENT
INVESTMENT PROMOTION
LOCATION ASSESSMENT
INVESTMENT, TRADE REGULATION
GLOBAL EQUATIONS DIGITAL COMPETITIVENESS AND INVESTMENT ACCELERATOR PLATFORM
Global Equations is a one-of-a-kind platform to showcase digital and investment competitiveness to a global audience – to encourage investment, job growth, and economic development in emerging economies. The platform is leveraged to
conduct country/region specific risk & opportunity assessment as well as identify potential investors /opportunities.
LOCATION FOCUSED INSIGHTS
INVESTMENT PROMOTION
COUNTRY & REGION-SPECIFIC ASSESSMENTS
DIGITAL INFRASTRUCTURE & REGULATORY READINESS
Develop Legislative and regulatory frameworks to support planned digital infrastructure and implementation.
Avasant's Digital Infrastructure & Regulatory Readiness services support the development of the digital economy with robust, reliable, responsive, secure, and scalable digital infrastructure planning and design. Provide advisory on strategies and policymaking efforts to build innovative, open, agile, and accessible digital infrastructure – through an assessment of the client's existing legislative and regulatory structures, advising on the requirements to support Digital Transformation-Infrastructure initiatives.
Infrastructure Assessment
Digital Infrastructure Planning
IT Service Model Design
Regulatory Readiness Advisory
DIGITAL SKILLS & CAPACITY DEVELOPMENT
Develop Future Ready Talent Pool, Enable Enterprise for the Digital Age
Avasant's Digital Skills & Capacity Development services assists clients with business and technical strategies designed to develop the transversal and digital skills of their human capital to live, learn and work in a digital society.
MARKET INTELLIGENCE DEMAND SIDE ANALYSIS
MARKET INTELLIGENCE SUPPLY SIDE ANALYSIS
HUMAN CAPACITY DEVELOPMENT STRATEGIES
DIGITAL TALENT DEVELOPMENT
DIGITAL TRANSFORMATION & INNOVATION ENABLEMENT
Develop Innovation Ecosystem to Support Digital Services Growth
Avasant's Digital Transformation & Innovation Enablement services focuses on supporting public and private sector agencies to drive innovation and digital transformational agenda to improve business and organization agility and global competitiveness
DIGITAL READINESS ASSESSMENT STRATEGY
OPTIMIZATION & AUTOMATION
INNOVATION ECOSYSTEM ENABLEMENT
DIGITAL GOVERNMENT & SMART CITY ENABLEMENT
Improve digital public service delivery.
Avasant's Digital Government & Smart City Enablement services provide end-to-end support for driving the Digital Transformation agenda of Governments and Public Sector across the key pillars of technology, policy and regulation, institutional framework, and skills to enable smart public services delivery.
DIGITAL GOVERNMENT READINESS & STRATEGY
DIGITAL GOVERNMENT DESIGN & FEASIBILITY
DIGITAL GOVERNMENT SOURCING & PROGRAM MANAGEMENT
SMART CITY DESIGN
Environmental, Social & Governance (ESG)
Drive sustainable business and IT operations.
Avasant' s data and technology driven ESG consulting services enables clients to develop ESG enablement roadmaps, integrate ESG into operations and establish metrics driven ESG reporting to ensure achievement of purpose driven business goals in compliance with global sustainability standards.
GREENTECH ADOPTION & SOURCING
CLIMATE RESILIENT DIGITAL TRANSFORMATION
ESG INTEGRATED BUSINESS OPERATIONS
SUSTAINABLE IT STRATEGY & OPERATIONS
ESG DATA & REPORTING
Chitra Rajeshwari
GLOBAL DEVELOPMENT PRACTICE LEAD
Dr. Pradeep Mukherji
APAC & AFRICA LEAD