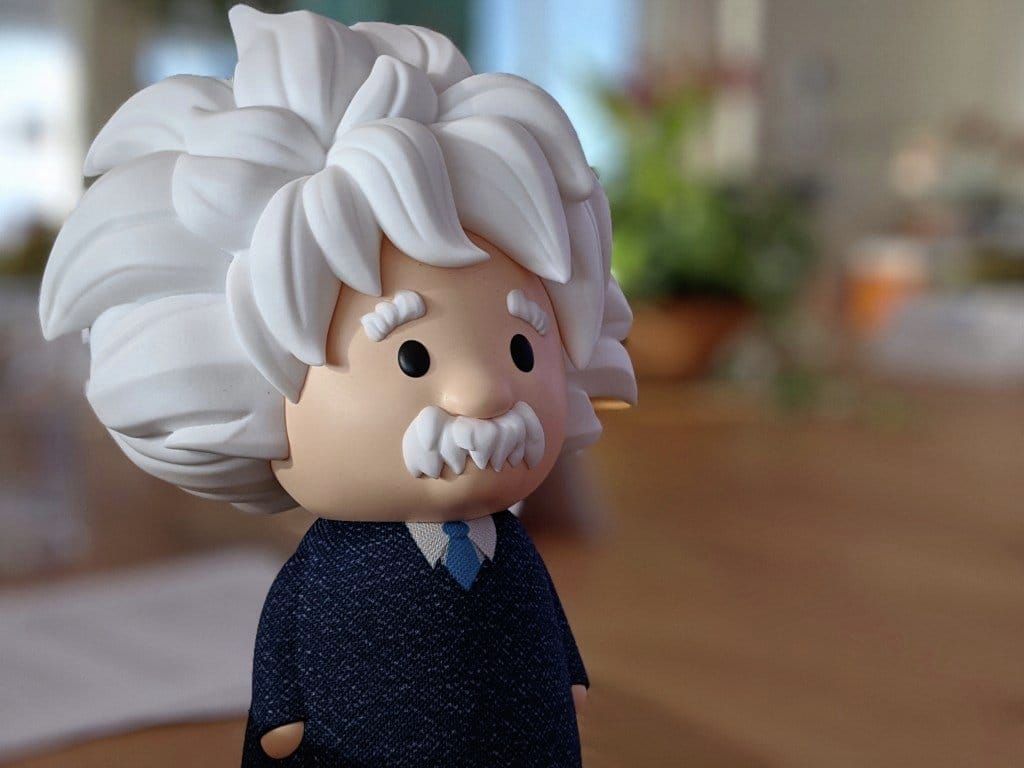 Although the Salesforce annual Dreamforce conference last week didn't feature any earth-shattering announcements, it pointed to something much more valuable: A down-to-earth blending of data integration, analytics, and AI.
In the keynotes, there were no breathless descriptions of a future where AI runs whole companies while managers fly around on personal jetpacks. There were no skits featuring digital assistants using machine learning to predict a client's favorite meal.
Instead, the entire conference was refreshingly focused on smart innovations that can be deployed right now to do real work. This emphasis on showing more practical, if less sexy, uses of artificial intelligence mirrors that of other recent conferences, and it shows that AI-driven analytics is finally enterprise-ready.
It also shows the maturity and growth of Salesforce's analytics efforts specifically, and it helps the CRM leader fulfill a promise it made four years ago (more on that below). We have been critical of Salesforce's analytics efforts in the past, but recent acquisitions of Mulesoft and Tableau, as well as partnerships with Apple, Amazon, and IBM, are now helping Salesforce make good on that promise.
Salesforce Co-CEO Marc Benioff began his introduction to the first keynote talking about seven key gaps that he sees as holding back the data revolution: "Legacy infrastructure, fragile data integrations, islands of information, data inaccuracy, compliance, skills gaps, and multiple clouds." Each acquisition and partnership in recent years has clearly been aimed at one or more of these gaps though he did not explicitly make the point.
Customer 360 Truth
Salesforce now is attempting to close some of these gaps with its new customer data platform, Customer 360 Truth. This new offering collects data from all sources (including sales, service, and marketing), whether or not the original data comes from Salesforce, to create a single Salesforce ID for each customer. This Salesforce ID then allows all departments to interact with all relevant data about a customer with no data silos, multiple customer IDs leading to incomplete information, or other issues associated with the use of multiple systems.
As an example, Customer 360 Truth can avoid longstanding problem with online shopping. Who hasn't bought something online and then received online ads for the very same item? The reason this can happen is that the marketing group and the sales group are working with different sources of customer data.
Integrating this data has multiple positive effects for both the customer and the retailer. Customers will no longer be inundated with useless ads for things they already bought—which not only helps the retailer with its marketing budget, but also benefits the consumer. The retailer can now send ads relevant to the purchase, for example for shoes that go with the clothes that the customer just purchased. Additionally, if the customer needs service, the service rep can see relevant information about the purchase and be alerted to any issues the customer has had in the past. Finally, the company can use the single customer ID as a way to govern the use of data, enhancing privacy and security.
A Single Source of Truth
Customer 360 is intended to alleviate many of the gaps Benioff discussed, especially islands of data, inaccurate data, and compliance. None of this is possible, however without the Mulesoft acquisition. Mulesoft's Anypoint platform is designed to allow for data integration across business systems without users needing to write code. Instead it uses APIs and accelerators to allow users to pull in data from outside sources and incorporate it directly into Salesforce. This is not only Saleforce's attempt at closing those data gaps but it also addresses fragile data integration and especially the shortage of integration skills.
Simon Parmett, CEO of Mulesoft, explained the value this way: "By understanding the power of APIs and integration, anyone can accelerate digital transformation from wherever they sit within their company and dramatically increase the clock speed of innovation. Integration is the missing link to digital transformation, and every member of an organization must understand how API-led connectivity can power connected customer experiences."
Benioff also referred to the importance of a single source of truth. Of course, Benioff isn't the first person to cite such value. Nearly all technology companies are using the term to tout either their data integration skills or their offerings across multiple systems.
But how a single source of truth is achieved is less important than that it is achieved at all. The Mulesoft acquisition was Salesforce's shortcut to data integration. And by easing integration without customers needing to make a major investment in integration skills, it is especially attractive.
Data Visualization
Of course, a single source of reliable data is a necessity, but so is the ability to be able to use that data. In a world where datasets are getting increasingly large, coming from multiple sources, and giving us real-time access to everything, being able to visualize the data is as important as having the data in the first place. Adam Selipksy, CEO of Tableau, said during the keynote, "Analytics is a big, big part of Customer 360. You all [Salesforce customers] have so much data, and I'm hoping Tableau will be the thing you need to wrangle that data, to make sense of it, and to further drive your digital transformation."
Tableau combined with Salesforce's Einstein allows for data visualization in the form of dashboards created with clicks and natural language search, skipping the need for coding just as with Mulesoft. In fact, Selipsky touted that you could see, "Any data. Any time. We're the Switzerland of data." He added, "You now have Tableau to scale data use through your entire organization. Across any department. Any use-case. Accessing any data."
Again, Tableau helps reduce the skills gap by avoiding the need for a large headcount of data scientists and developers to build dashboards and reports. It is a democratization of data, put into the hands of any worker with the sense to use it.
An AI for Everyone
Filling in those seven gaps wasn't the only missing piece of the puzzle in Customer 360. Usability was also an issue. Salesforce announced partnerships with Apple and Amazon to improve the mobile experience and to introduce voice controls for Salesforce through the use of home devices such as Alexa and voice assistants such as Siri.
But bridging the seven gaps were the biggest issue, especially the gaps in data integration and accuracy. A CRM, after all, is only as good as its data. By integrating data from other systems and from other providers, Customer 360 is significantly more useful. These are solid, practical steps forward for Customer 360, and they clearly address business issues. There is now a path to how these tools can add to the bottom line for any Salesforce customer.
Most importantly, Einstein might finally be fulfilling a promise that was made in 2016 when Benioff promised it would be "AI for everyone." To this point, Einstein has still been AI for those who could manage the integration and had the skills to scale its application inside the enterprise. But if Mulesoft can fulfill its promise of integrating data across systems and platforms, and Tableau can fulfill its promise of unearthing and visualizing data for everyone, it really could be AI for everyone.
There are likely to be bumps in the road. Every time someone promises seamless data integration without any code, it is never quite so perfect. The promise has been made for years by multiple vendors, and it has never worked perfectly. And data visualization, no matter how great, still requires a user base willing and able to use that data. Even if Tableau can answer every question with data, the user still has to know the smart questions to ask. But unlike its breathless promises of 2016, Salesforce is now offering practical tools to make those promises happen. Salesforce and Einstein are connecting the dots and are reaching a new level of maturity.
Photo Credit: Salesforce.