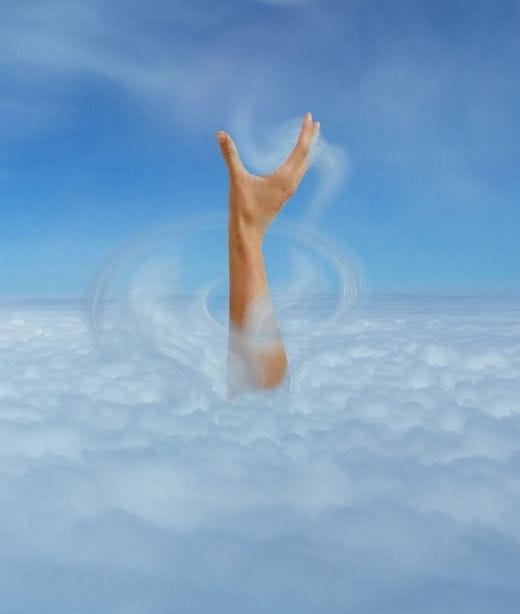 Small businesses play a vital role in the economy and are often the leading innovators in new products and services. According to the U.S. Census Bureau, organizations with fewer than 500 workers account for over 99% of businesses, and companies with fewer than 20 workers make up nearly 90%.
But small business doesn't always mean simple business. Like larger companies, small and midsize businesses (SMBs) need to reach new markets, develop new products, satisfy customers, and control costs. The main difference is that SMBs need to do these things with fewer resources.
The challenge is increasing. The Internet has brought even more opportunities for SMBs to grow. They can put up websites to expand from their traditional business-to-business (B2B) focus to business-to-consumer (B2C) sales channels. Web commerce also makes it easier for them to reach international customers.
But, each new market and each new channel brings new challenges, especially for internal systems. The online consumer has high expectations and low patience with commerce sites that are hard to buy from, give incorrect information, or are a hassle to deal with. Shoppers expect an Amazon-like experience and are not likely to give a pass to a seller just because it is a small business.
Yesterday's Systems Not Up to the Challenge
A variety of software providers have served SMBs over the years. However, those systems are proving to be inadequate in meeting these new challenges. As on-premises or hosted solutions, they require significant capitalization of hardware and software as well as long implementation schedules. In many cases, these systems are just scaled-down versions of systems designed for larger companies, stripped of extra features, but not simplified in terms of their architecture or support requirements. Many of them, with designs dating from the 1980s or 1990s, are unable to cleanly support cloud deployment, mobile users, or built-in analytics.
Moreover, when it comes to e-commerce, many of the traditional vendors fall short. Often, they are forced to partner with best-of-breed e-commerce solutions, which require additional implementation time to link to back-end systems. This approach worked well enough when buyers were shopping from desktop computers but falls short as mobile commerce is becoming the norm.
New Customer-Facing Systems Filling the Gap
In recent years, software vendors have announced new products to address the challenges of multichannel commerce and the global markets. Two of them are SAP and Microsoft, which are building new, customer-facing systems specifically to serve SMB customers.
From our vantage point, these new offerings from SAP and Microsoft are similar in at least five ways.
Built from the ground up: Although SAP and Microsoft have been serving the SMB market for many years, they are both now building customer-facing applications with a completely new code base. SAP's new application is SAP Anywhere, and Microsoft's is part of its Dynamics 365 offering. Both are leveraging their new cloud-based development platforms (Azure in the case of Microsoft, and HANA in the case of SAP) to help businesses thrive in a global, multichannel environment. They are releasing these new applications incrementally with a lot of attention to customer adoption and support.

Cloud based: For SMBs, one of the greatest benefits of a cloud platform is the reduction of IT costs related to technology infrastructure and staffing. Small companies no longer need to make large investments in computer hardware or hire IT staff to maintain it. With the cloud provider responsible for all the technology, upgrades, backups, and disaster recovery, the business owner can concentrate on using the applications to take advantage of new opportunities.

Mobile first: According to SAP, its SAP Anywhere offering enables small business to have both B2B and B2C e-commerce sites working together in a simplified manner. It encompasses sales, marketing, e-commerce, point of sale, orders, inventory management, and customer service — but not financials. In addition, its mobile-first approach offers business users access to their daily tasks and information from their smartphone or tablet.

Business and sales team collaboration is heightened with sharing of documents, data, and messaging in the mobile CRM. The marketing team has the ability to leverage the mobile commerce aspects of SAP Anywhere's built-in integrations to online channels, such as eBay, Amazon, and shopping comparison sites. This is enhanced by integration to email marketing tools, such as MailChimp and Constant Contact, as well as to Google and Yahoo for online advertising.

In a similar way, Microsoft Dynamics 365 is helping sales and field service teams to be more connected and effective in delivering their services while engaging directly with the customer using fast mobile apps.


Process-oriented: With Dynamics 365, Microsoft has taken a new perspective on business transactional flow to build out their solutions for smaller organizations. For example, the "Prospect to Cash" solution, which flows across discrete modules for lead generation, quoting, order entry, billing, and collections. The Business Edition is targeted for companies with 10-250 employees.

Likewise, SAP is focusing on key business-process flows, not just modules and features. SAP Anywhere is a suite of work flows aimed at organizations with 10-200 employees in the retailer and wholesaler space that require mobile-friendly multichannel functionality – from brick-and-mortar sales, online store fronts, marketing campaigns, inventory management, and business performance analysis.


Pricing to fit SMBs: Microsoft is also enabling SMBs through its approach to licensing. It has pricing for "Light Users," team members who only need access for reporting, and other light uses. Even "Full Users" have options. For example, if an employee is solely focused on customer service, the organization can purchase access to give that employee access just for the customer service application. Or if there are personnel who are involved within multiple areas of a workflow the organization can take advantage of the "Plans" option. All of these are pocketbook friendly to the SMB.

Likewise, SAP is providing pricing plans that enable SMBs to get started and grow as their businesses grow. It offers three plan levels: the "Starter" level is designed for five users and two media channels, the "Plus" level is for 10 users and three channels, and "Premium" is for up to 500 users and five channels.
Micropower Charging Up Its Business
During a recent SAP analyst event, we had the opportunity to interview Jeff Becker, executive vice president of Miami-based Micropower Battery Company. As an early adopter of SAP Anywhere, his story illustrates the benefits of this new breed of customer-facing systems.
Micropower is an importer, packager, and distributor of micro batteries used in hearing aids, watches, sensors, and other devices. Becker and his team are only a few months into their implementation of SAP Anywhere, which they acquired to beef up the company's multichannel e-commerce capabilities for both B2B and B2C.
Micropower is experiencing the rapid growth that is common to SMBs as it expands into international markets. It has enjoyed double-digit growth over the last 15 quarters, selling annually over 70 million batteries in 30 countries through OEMs, channel partners, wholesale distributors, and direct-to-consumer e-commerce.
The company's 40 staff members operate out of its 30,000-square-foot manufacturing facility in Miami, along with offices in Chicago, Peru, and Mexico City. Even though Micropower had been running on a cloud ERP system since 2001, the company leaders felt that it lacked easy-to-use back office features and warehouse functions for their international and multichannel expansion. For example, selling into international markets makes customer service more complex, forcing users to develop workarounds to complete basic tasks. Moreover, it had become difficult to track and report sales across multiple marketing channels. Finally, its system vendor did offer a modern warehouse-management application, but at a steep subscription price. The combination of missing functionality and manual workarounds made the system cumbersome as well as expensive.
Micropower went looking for a solution that was cloud-based, easy to use, and cost-effective with transparent pricing. The team wanted the separation of front office and back office to provide portability and security, but with enough back office functionality to manage inventory at all 10 warehouse locations.
Ultimately, the team selected SAP Anywhere to aggregate all of its business channels, including e-commerce, through an easy-to-use CRM solution. The vision is to enhance the customer (B2C or B2B) reorder experience, allow Micropower to develop custom price scenarios for specific customers, and let the marketing team conduct campaigns with MailChimp. The new system will also give front office personnel the ability to see and control fast-moving inventory at all stages of distribution.
Micropower plans to go live with SAP Anywhere by the end of March, and Becker anticipates cost savings to come first through a 25% improvement in sales productivity. Ultimately, he believes that the new system will help Micropower better serve the company's growing customer base.
A Promising Trend, But Maturity Needed
We recently wrote how cloud systems are leveling the playing field for SMBs in leveraging big data analytics. In the same way, this new generation of customer-facing systems promises to give SMBs the tools they need to compete with larger organizations for customers internationally through multiple channels.
One word of warning is due, however. Because these new systems are built from the ground up, they may not have all the capabilities that SMBs may need to do business internationally. For all the problems with legacy systems, many of them have been developed over many years and have fairly mature functionality, although they typically lack the ease-of-use that this new generation of systems promise.
Buyers may find, therefore, that they will be best served for the time being by combining these newer, customer-facing systems with mature back office systems, especially for accounting, finance, and compliance. Both Microsoft and SAP have such capabilities and may be a good choice to use in combination with their newer offerings.
In this post, we have chosen to focus on new solutions for SMBs from SAP and Microsoft. But they are not the only providers. The other big player in enterprise systems, Oracle, has chosen to buy its way into the SMB market, with its recent acquisition of NetSuite, the original cloud ERP provider. And, of course, there are a host of cloud-only providers, such as Plex, Intacct, Acumatica, and FinancialForce that are fighting for the same customers. All this is good for SMBs, giving them greater choices for enabling growth.
---
Analysis by Dee Long, from our sister management consulting firm, Strativa.